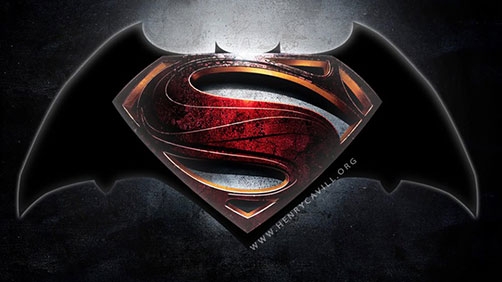 Russ Fischer
OK, here's the official word about the future of the DC Universe on screen via Warner Bros. Or the official suggestion. Zack Snyder took the stage at the end of the DC panel, gesturing that moderator Chris Hardwick should move aside. Snyder said, "I'm gonna take the lectern from you, because some shit's going to happen up here."

Snyder continued:

It's official that we are going to make another Superman movie. And you say, Zack, what is the movie about? But you don't want me to tell you that. You want to go and see the movie. But I can say that maybe there's a single element that will be in the film that I could… help you out with. I was thinking about how to do that. I pored through the DC Universe to look for a way to tell this thing. We're writing the thing now, but I came across a thing I found that'll help you understand it.

And then Harry Lennix read this line, from Frank Miller's The Dark Knight Returns: "I want you to remember, Clark, in all the years to come, in all your most private moments, I want you to remember your hand at your throat. I want you to remember the one man who beat you." That's Batman speaking to Superman from the end of Miller's story, and that quote blew the roof off Hall H.
Am I the only one having a hard time getting excited about this? I'm a little frustrated with the D.C. universe in general, so maybe that's why I'm not getting excited. I don't quite understand why, only a few years after The Dark Knight trilogy, we need a new Batman origin story with a new actor, etc. I think this is why I am not a comic book geek, because I've given to understand that this sort of thing happens in comic books all the time. But I want one story and one continuity. I don't want multiple in points, multiple possible story lines and beginnings for characters. No, I want to take the one already established and go from there. I don't know, I don't get it.
But I know most of you are going to go nuts with this. So here's the video announcement at the panel from Zack Snyder himself.
We also now know that Warner Bros. is still planning a Flash film in 2016 and Justice League in 2017. So I will say my initial impressions that Warner Bros. might not build this new universe properly and just rush everything onto screen are somewhat mitigated, though it's still not going to have the build up that the Marvel films have had. Whether by accident, or by skill and craft is let to anyone's imagination, but Marvel really built up something good that lead up to The Avengers of the course of many years and many films that really crafted a universe that I, and many others, fell in love with. It did not feel rushed (at least not to me) and it of course didn't feel like a "me too" grab. I know it's probably hard for anything D.C. does at this point to not feel like a "me too" but they could at least take the time to properly craft the stories.
Collider.com has some additional details as well:
A few details to note:

Amy Adams, Laurence Fishburne, and Diane Lane will return with Cavill.
The new Batman has not been cast.
Snyder will co-write the story with Goyer.
Production is scheduled in 2014 for a Summer 2015 release.
Nolan will executive produce with Emma Thomas, Benjamin Melniker, and Michael E. Uslan. Charles Roven and Deborah Snyder are producers.
Also, this:
Christian Bale has no plans to return to Batman, so who will star opposite Cavill? Is this where Joseph Gordon-Levitt steps in?
That, I could actually live with. That would keep everything tidy, and in the same universe. Sadly, I don't think that's what they are going to do because there's too much talk of re-telling the Batman origin story.
Well, anyway, there you go. That's the scoop on the Superman/Batman crossover as we know it right now.