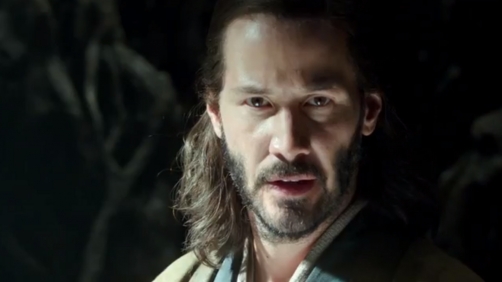 So, this looks interesting, even if Keanu Reeves still can't act. But I daresay the film looks fairly interesting to me, though I can't exactly say why.
One thing is for sure, this film has had a troubled journey. It comes from first time filmmaker Carl Rinsch, and was originally scheduled to hit the box office last November. That didn't happen and it went through a few rough bumps and dates before finally landing on Christmas Day of this year.
After a treacherous warlord kills their master and banishes their kind, 47 leaderless samurai vow to seek vengeance and restore honor to their people. Driven from their homes and dispersed across the land, this band of Ronin must seek the help of Kai (Reeves)—a half-breed they once rejected—as they fight their way across a savage world of mythic beasts, shape-shifting witchcraft and wondrous terrors. As this exiled, enslaved outcast becomes their most deadly weapon, he will transform into the hero who inspires this band of outnumbered rebels to seize eternity.