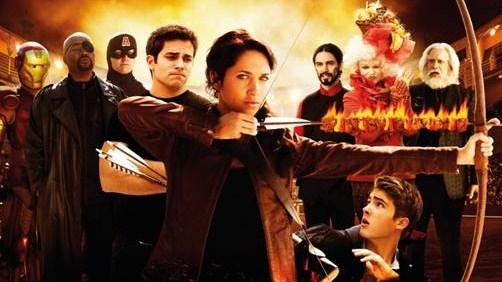 Jen Yamato - Deadline
Spoofmeisters Jason Friedberg and Aaron Seltzer (Scary Movie, Epic Movie, Date Movie) will be back with more pop culture parodying this fall, thanks to Ketchup Entertainment. The financing firm and newbie distributors have acquired Hunger Games satireThe Starving Games for a November 8 theatrical release. Timing puts the Friedberg/Seltzer comedy in theaters just ahead of Lionsgate's The Hunger Games: Catching Fire which debuts November 22.
Hmm, that doesn't sound at all interesting to me and maybe just a bit irritating. The reason being of course is that I love this franchise and making fun of it seems like a terrible idea. Maybe I'm just being a killjoy.
I did find a trailer on FilmoFilia.com which I'm not going to post because it's so terrible. If you want to see it, you can go here to do so.
Meanwhile, Friedberg and Seltzer are also working on a Fast & Furious spoof entitled Superfast!
That sounds much better to me. That I might go see.