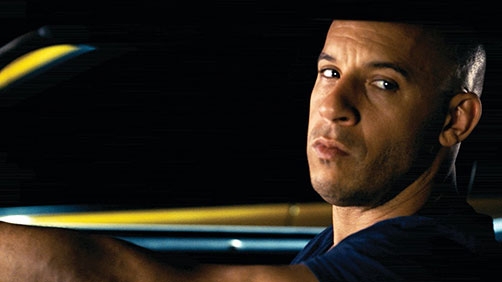 Chris Eggertsen - HitFix
The "Riddick" star took to his official fan page this evening to offer a brief update on that Marvel meeting he revealed late last month, stating:

Marvel meeting today…

Only the people in the room can tell you what was discussed…

P.s. Thanks to Our page, for pushing to make it happen… you know I get tunnel vision with my work… and after that meeting today… wow!

While the above statement contains nary a hint of what the project in question might be, the real story lies in the photo Diesel posted along with the update: a Photoshop-y image (embedded below) that shows him standing in front of a blown-up cover of "The Avengers" No. 2. Get it? "Avengers" No. 2?
Huh, interesting. Is Toretto going to come driving up and help kick some butt? Or maybe Riddick makes an appearance (hey, you never know!). Please speculate away in the comments below.