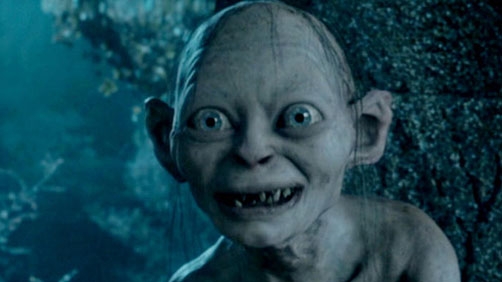 Dominic Patten - Deadline
Warner Bros' claims against the estate of The Lord Of The Rings author J.R.R Tolkien will live to fight another day. A federal judge today rejected the estate trustees and Fourth Age Ltd's motion to dismiss WB and the Saul Zaentz Company's counterclaims in the multimillion-dollar court battle. "Fourth Age's Motions to Dismiss Amended Counterclaims and Special Motions to Strike Amended Counterclaims are DENIED," wrote U.S. District Court judge Audrey Collins in a dense 6-page order (read it here). In March, WB and Zaentz fired back at the estate's November 2012 $80 million copyright and merchandising lawsuit. The defendant claimed it was hurt financially and had its rights to the author's properties undermined. WB said in the March filing that the online and other rights being contested by the estate and publisher HarperCollins were worked out in a 2010 re-grant deal and that the plaintiffs have been receiving royalties under that agreement.
Sometimes I link to and quote stuff just because of how utterly stupid it is. I mean really, this is dumb. Nobody cares. We like Tolkien's work as movies, the Tolkien estate, Warner Bros. and other get to profit from it. Hows about we stick to that, eh?