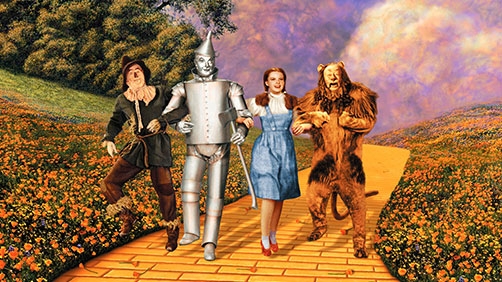 I have a confession to make: I am not a fan of the original Wizard of Oz. You know, the beloved classic featuring Judy Garland, Frank Morgan, Ray Bolger, Bert Lahr, Jack Haley, Billie Burke, and Margaret Hamilton. Additionally, I do not like 3D films. So I approach this trailer with a sort of "so what?" attitude.
But even so, I found myself wanting to see the film again — oh, not in 3D, but I realized it has been many, MANY years since I have seen this film. I grew up watching it, it's part of my childhood. So even though I don't care for it, I may have to watch it again. The trailer certainly gave me a sense of nostalgia. I wish they were showing it in IMAX without the 3D conversion because I would probably go see that.
The Wizard of Oz, makes it's 3D IMAX debut on September 30.