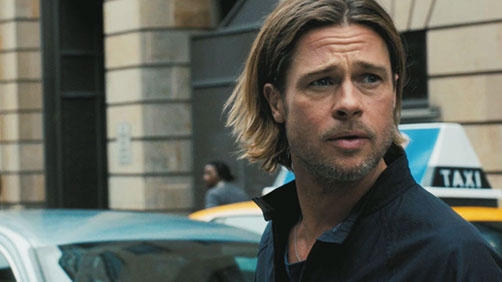 Rodrigo Perez - The Playlist
2013's easily most maligned film is the Brad Pitt's zombie drama, "World War Z." Originally due Christmas 2012, the movie was delayed until just this past weekend because the principal creatives involved, including the studio suits, didn't believe the ending of the movie worked. Eyed as a potential trilogy from the start, as news of the delay arrived, so too did reports of drama spring from the project like a leaky dyke. Seven weeks of reshoots were called for, writers had to craft a new ending, and things got so bad apparently Pitt stopped talking to director Marc Forster (his DP Robert Richardson apparently wasn't too thrilled with the overall experience either).
A lot of interesting information here for you to go read, including details about the original ending which sound atrocious. I think, tonally, the end of the film had issues in that it feels so entirely different from the first two thirds of the film, but I actually liked the last act a lot better than the first two, and I like it a lot better than what I've just read in that article of the original ending.