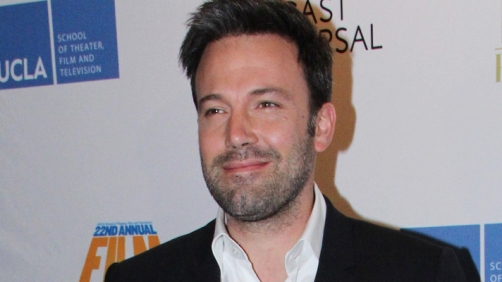 Kevin Jagernauth - The Playlist
And in case it isn't obvious already, the trade also notes that Affleck is "signed for multiple movies," which means he'll be wearing that cape and cowl for a while. And more importantly, as many folks have already been pondering, THR says that this whole deal "potentially lines Affleck up to star in (and direct?)" in the eventual "Justice League" movie. It doesn't seem to be much more than guesswork now, but you have to remember Affleck was previously offered "Man Of Steel" and "Justice League" to direct, turning them both down. Could starring as Batman be a way for him to test the blockbuster waters and see how that machinery works as an actor before committing as a director? Time will tell.
Looks like we better settle in and get used to it. I will do so under protest. I have no problem admiting that I'm wrong if he turns out to be great, but I'm just not sure about this.