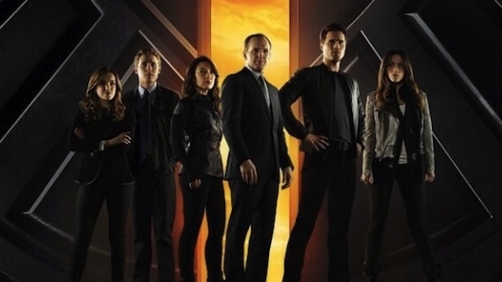 Megan Masters - TV Line
The cast and producers of Marvel's Agents of S.H.I.E.L.D., led by prolific EP Joss Whedon, on Sunday granted members of the Television Critics Assoc. Level 7 access to scoop and (very light) spoilers from the hotly-anticipated ABC drama, which bows Sept. 24 at 8/7c.

RESURRECTION | Acknowledging theAvengers' death of Clark Gregg's now-very-much-alive Agent Coulson, exec producer Jeph Loeb admitted, "There was never going to be a show called Marvel'sAgents of S.H.I.E.L.D. without Clark." The actor, for his part, shared that he didn't want his character's resurrection to be "anything that undermined the reality of the Avengers." However, after chatting with Whedon about the arc, "I hung up the phone very deeply on-board." Why and how Coulson is alive "will be something of a drawn-out explanation," Whedon revealed.
Lots more in the full article. Go check it out!