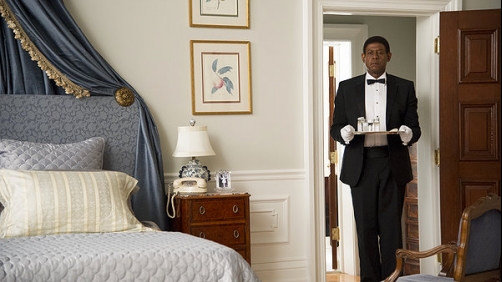 I don't know that we can say there are any clear box office winners this past weekend. When your highest grossing film only makes $17 Million, I would call the box office a bit anemic myself. However, it is clear that, overall, general audiences consider The Butler to be the best choice of film in theaters. But the phenomenon of the lackluster overall box office is somewhat intriguing and I have no idea what is causing it for sure. It may just be that we as audiences are more and more better informed about what is in theaters, and instead of just heading out to the local cinemaplex to catch whatever we happen to find on the screen when we get there, we know what films we want to catch because we have this cool digital thing called the Internet on which we can find out and research what there is to see and what films we're going to catch.
Whatever the reason, the box office looks pretty anemic this time, and this is the run down:
#1 — Lee Daniels' The Butler
Budget: $30 M
Totals: $17 M, Weekend / $52.2 M, Total Gross
Weekend 2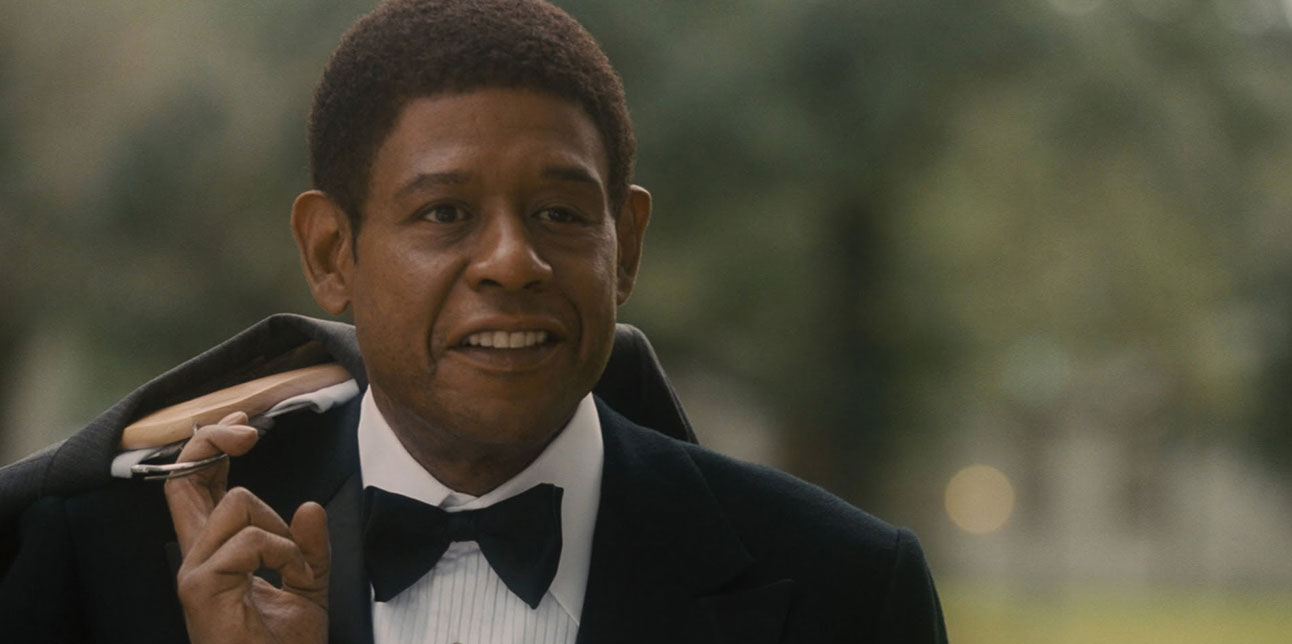 My general rule of thumb is, if Oprah Winfrey is involved I want nothing to do with it. Fair or not, that's my feeling on the matter. General movie goers seem to disagree however, because this, her latest film, has once again topped the box office for the second weekend in a row.
I don't know what to think though because I didn't hear much about this film until right before it came out and it looks pretty pathetic.
---
#2 — The Millers
Budget: $37 M
Totals: $13.5 M, Weekend / $91.7 M, Domestic / $23 M, Foreign / $114.7 M, Worldwide
Weekend 3
And now, for three weeks in a row, this film has made the number 2 slot. All three weekends this film has been out! Guys, STOP IT! You're just encouraging these bad film. Look, I don't need to see this film to know how terrible it is. This is what's wrong with the film industry — and we the audience are just encouraging more garbage like it. That worldwide total is 3 times the production budget. THREE TIMES! What has the world come to? Just stop it!
---
#3 — The Mortal Instruments: City of Bones
Budget: $60 M
Totals: 9.3 M, Weekend / $14 M Total
Weekend 1
Well, that's not a great start for a $60 Million film. You know, I wanted to like this film — I mean I really wanted to like this film. I'm a sucker for fantasy films a lot like this. One of my most beloved series is Harry Potter, although I'm way more into the books than the film. But I have to say that this film, while containing all the elements that could have made it great, is pretty much a mess. And it's aim at the teen market does not serve it well in the slightest. It's a sad state of affairs in my opinion.
---
#4 — The World's End
Budget: $20 M
Totals: 8.9 M, Weekend / $16 M, Foreign / $24.9 M, Worldwide
Weekend 1
The box office may be anemic overall, but I have to imagine that getting $4 million over the production budget on the first weekend out has to feel pretty good. This film is in the same vein as Simon Pegg's other comedic offerings, Hot Fuzz, and Shaun of the Dead. To be perfectly honest, neither this, nor those other two offerings look like my sort of thing. But I have been assured that all three of these films are good and I should watch them. I'll try to make time for them sometime… whatever…
---
#5 — Planes
Budget: $50 M
Totals: $8.5 M, Weekend / $59.5 M, Domestic / 17.8 M, Foreign / $77.3 M, Worldwide
Weekend 3
Holding onto the #5 spot from last weekend, Planes looks like it may not be a complete and total disaster of a film for Disney, but I was secretly (or not so secretly) hoping it would be. I don't want to encourage them in taking Pixar properties, and expanding them without Pixar in stupid ways.
---
#6 — Elysium
Budget: $115 M
Totals: $7.1 M, Weekend / $69 M, Domestic / $70 M, Foreign / $139 M, Worldwide
Weekend 3
How the mighty have fallen. Last weekend, this film took the number 3 spot. This weekend, as you can see, it's down here in #6. But, despite that, foreign numbers shot way up, finally putting this film's worldwide total up over the production budget. That may not be breaking even yet since you have to factor in theater cuts and marketing, but it's better than seeing it under the budget I suppose. But since I hated this film I don't really care too much.
---
#7 — You're Next
Budget: N/A
Totals: $7 M, Weekend and Total
Weekend 1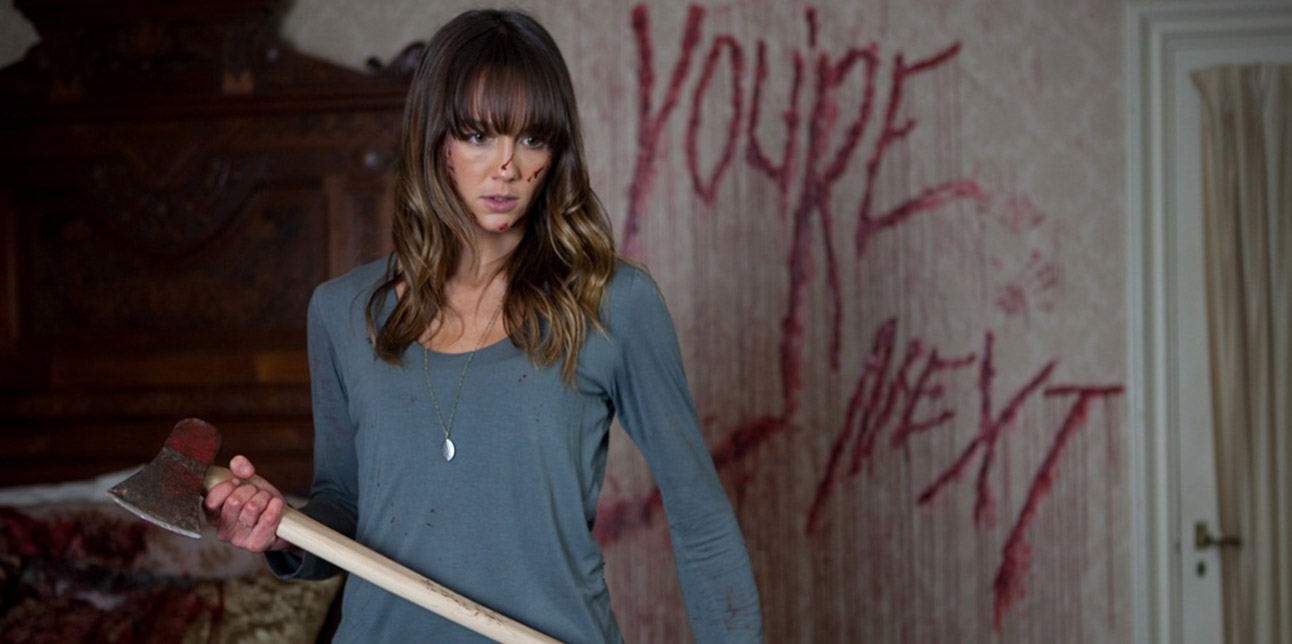 I don't even know what this is, but it's horror so I'm already predisposed to not like it, and if the trailer is any indication , it does look dreadful — DREADFUL. Really guys, I'm trying not to be so negative about some of these current box office offerings, but I can't help it. So much of this stuff likes like absolute rubbish!
---
#8 — Percy Jackson: Sea of Monsters
Budget: $90 M
Totals: $5.2 M, Weekend / $48.3 M, Domestic / $62 M, Foreign / $110.4 M, Worldwide
Weekend 3
The foreign totals show a little bit more promise, but this still is not good for a film in its third weekend out. And that's really too bad because, while not spectacular or earth shattering or anything like that, the film is decent, and far better than some of the other offerings that are ahead of it here on this list. And to tell you the truth, I hope it will ultimately make enough to warrant continuing this story. As I mentioned, I'm a sucker for fantasy films and stories and I like this one well enough — certainly better than Mortal Instruments.
---
The only other thing I'll note this week is that Kick-Ass 2, while just over it's production budget at $38.5 Million, has never-the-less died a pretty spectacular death in its second weekend out. It's good to know that at least some trash gets spotted by general audiences. Bleh.