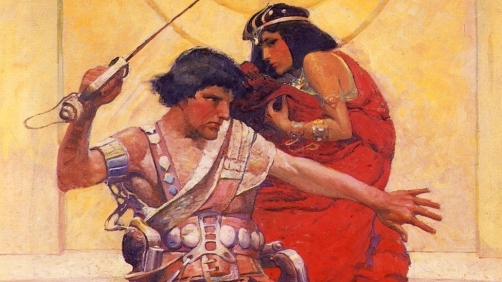 Chad Hopkins - ChadTalksMovies.com
As I mentioned on The MovieByte Podcast Ep. 54, I have been working on a post for one of my personal sites, ChadTalksMovies.com, for two weeks now, all centered around the character and world of John Carter. Here's a short excerpt:
Superman. Flash Gordon. Star Wars. Avatar. These characters/films share a common ancestry through Edgar Rice Burrough's classic novel A Princess of Mars. The creators of these and so many others at some point in their lives picked up this story and were absorbed into the world of Barsoom, introduced to a man named John Carter, a man transported to a world apart to have adventures the likes of which no one had ever seen. The fantastical world created by Burroughs, as well as Carter as the ultimate hero, inspired 100 years of film and storytelling, though the original story itself did not come to the silver screen until 2012.

---

As the film's release approached, my excitement grew and grew until…well, it flopped. John Carter, which had an estimated budget at a whopping $250 million, received negative reviews online in the week leading up to its release, with the critic consensus over at RottenTomatoes.com stopping at a 51% "rotten" rating. The film only opened to $30.6 million domestically in its first weekend, though it fared better overseas, earning $70.6 million outside of the US. Looking back now, though, the film has surpassed its production budget, with a total worldwide gross of $282,778,100. So why the bad reputation?
From there, I explore four different John Carter-related media: John Carter and the Gods of Hollywood by Michael D. Sellers, A Princess of Mars by Edgar Rice Burroughs, John Carter (2012 film), and Michael Giacchino's score to the film.
I put a lot of hard work into this post and would love for you to go check it out and give some feedback! It should be an interesting read for you (I hope)!