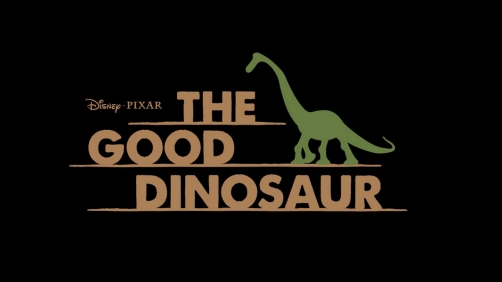 Anthony Breznican - Entertainment Weekly
Pixar turned its table lamp on its voice actors for the upcoming films The Good Dinosaur and Inside Out at the Disney fan convention D23.

The equivalent of Disney's Comic-Con brought new revelations about the plots for the upcoming movies, which feature a dinosaur keeping a toddler human as a pet, a journey inside the workings of the human mind, and a return to the ocean for a sequel to a Pixar classic.

Disney animation czar John Lasseter also showed off footage from the films, and presided over a parade of voice talent.

Among the biggest news was that Pixar's Finding Nemo sequel — Finding Dory — would feature Eugene Levy and Diane Keaton as the parents of Ellen DeGeneres' forgetful fish, while Modern Family's Ty Burrell will voice a beluga named Bailey.

Pixar's 2014 film about a world where dinosaurs never went extinct will feature an Apatosaurus family who work as farmers tilling fields to grow tree crops to feed their herbivore brethren.
Lots of good stuff for you to click through and read in this article.
Personally, I don't know about this The Good Dinosaur thing, but Pixar usually does good stuff so maybe it's better than it sounds. I'll keep my fingers crossed.