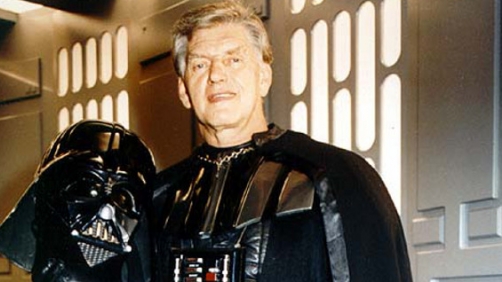 Kevin Jagernauth - The Playlist
We might not ever have seen his face, but the man behind the Darth Vader mask has a few things to say about the prequels.
Darth Vader actor Dave Prowse recently let loose on his feelings about George Lucas' prequels and like many of us, he was kinda bummed out when he saw them. "I didn't like 'Star Wars' I, II and III at all. I think the common opinion now is they were really bad movies," he told Hull Daily Mail, adding: "There's no comparison with the original movies. They had a much more believable story."
I don't like the prequels any more than any other average Star Wars fan, but I have to wonder what believability has to do with anything. None of it was every believable. Star Wars is/was a fairy tale more than anything else. What I feel is wrong with the prequels is two-fold: the story and the execution. Those are the problems with the prequels, not the believability factor. But, Prowse is entitled to his opinion.