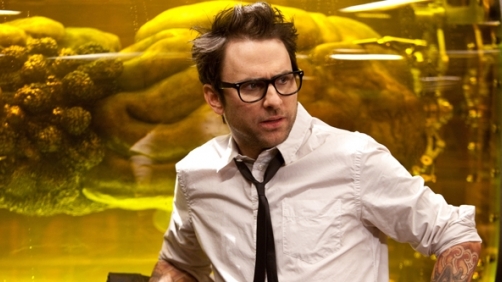 Charlie Schmidlin - The Playlist
Talking with Crave Online (via Shock Til You Drop), Day touched on his early meetings with Del Toro about the project, and the director's overall plans for his nerdy scientist character, Newt. "[He] liked the idea of Newt becoming a bit of a villain in the second film," Day said. "But, I think over the course of making the film, and the way the character resonated with the audience, I don't think he would want to turn him into a villain now." In the original, Day collaborated with co-worker Hermann Gottlieb (Burn Gorman) to discover the prime weakness of the Kaiju, and help bring them down.
I could see that working.