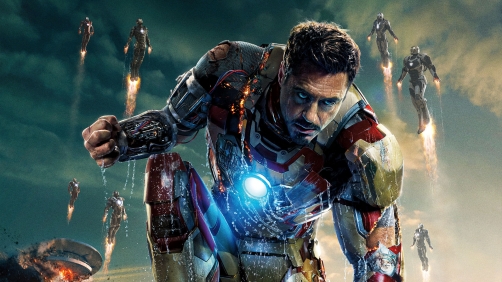 Marvel, start your marketing engines! These two items are the first in what is sure to be a long line of teasers, gag reels, clips, deleted scenes and more from the upcoming Iron Man 3 home video release.
If you're into all this cool stuff, you'll probably want to snag your home video copy on September 24.
[SPOILER]
The first is a deleted scene featuring The Mandarin. It's no wonder it was deleted, though not overt, I think it would have been enough to clue me in that something wasn't quite right in terms of him as a villian, which would have spoiled the surprise a bit.
And then this one is just some funny moments from the gag reel, always fun to watch, especially when a character like Robert Downey Jr. is invovled.