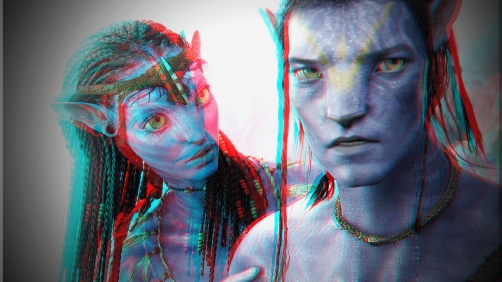 Grady Smith - Entertainment Weekly
Up-charged tickets made up a full 71 percent of Avatar's 2009 opening-weekend gross of $77 million, and Alice in Wonderland (70 percent),TRON: Legacy (82 percent), and The Final Destination (70 percent) also got major boosts. Animated family movies have never done as well in the format, but even Toy Story 3 managed 60 percent in 2010. This summer a different tale has unfolded: During the 30-day span from June 21 to July 21, 3-D business hit a new low three separate times (that's since 2009, when this new golden age began).

Only 31 percent of Monsters University's June 21 opening-weekend gross came from 3-D ticket sales. Two weeks later Despicable Me 2 dipped even lower, earning 27 percent. And two weeks after that, Turbo raced away with the new worst 3-D share, at 25 percent. The plunging figures for family movies are symptomatic of a bigger malaise across the spectrum. World War Z (34 percent), The Great Gatsby (33 percent), and R.I.P.D. (33 percent) have all been plagued by less dazzling 3-D grosses this summer.
This is some of the most thrilling and wonderful news I've heard about movies all summer. People are finally seeing it for the gimmick that it is. My opinion is that in most cases, 3D adds nothing of value to the story telling and usually serves to make the film look more fake and video game like — a quality to which almost no film should aspire. In addition, 3D causes eye strain and fatigue. And in my cases, headaches with varying degrees of severity. I would like to see 3D die a quick — and very painful — death.