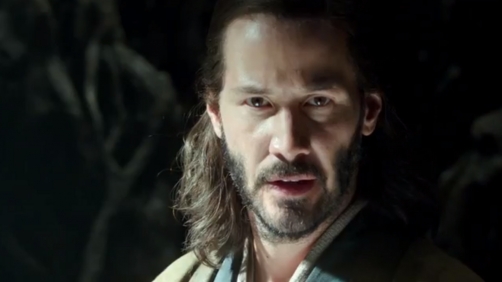 I've got to be honest, I still have no idea what this film is really about. I barely have a high level overview of what it might be about, but it does look intriguing. And why not, I mean, the Japanese have been dominating the cinema this year. Mako Mori was a primary character in a pretty big film this year — Pacific Rim — and she was Japanese. And of course there's The Woverine, featuring Japanese actors and Japanese culture very heavily. So, now we have 47 Ronin which will have quite a bit of Japanese themes in it, and we have here a Japanese version of the trailer.
It's been a while since I've seen Keanu Reeves in anything. I loved The Matrix, and I loved him in The Matrix, but that had less to do with his talent as an actor, and more to do with the fact that he fit the role perfectly. So, time will tell whether he can be any good in this film or not.
47 Ronin releases on Christmas day this year.