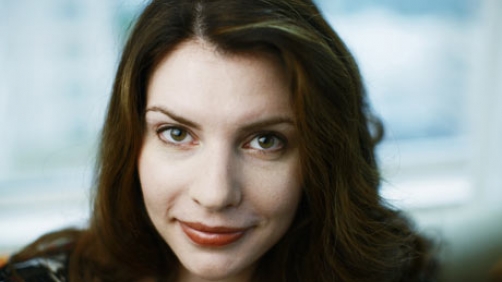 Bryan Alexander - USA TODAY
Stephenie Meyer believes her step into the sci-fi world in The Host was crushed by critics eager to stomp on the film after Twilight.

The Host took in a disappointing $26 million total after opening in March and scored a 35 out of 100 from combined critic scores on Metacritic.com.
That may be true, but I'm not sure that completely explains the lack-luster reception to the film by the general audience, who really don't give a care about what critics say, as is evidenced by the often seen disparity of the audience and critics sides of the Tomatometer.
But since the first vampire love story film came out in 2008, Robert Pattinson, Kristen Stewart and Taylor Lautner became worldwide stars and the franchise was critic-proof.

"You could write whatever trash you wanted to write about Twilight, it could take it," says Meyer.

But The Host, a futuristic love story starring Saoirse Ronan, Max Irons and Jake Abel, was not able to break out.

"So I kind of felt sad, I felt like the poor little Host was being picked on," says Meyer.
Yeah, not buying it. I don't fully understand all the reasons that The Host didn't do well, but that's not it. I didn't think The Host was that bad of a film myself, but I am one of the few apparently. It doesn't make sense to me that the film would do poorly because of the Twilight franchise because said franchise has been a massive success. You would think that would ensure The Host's success. Apparently not.