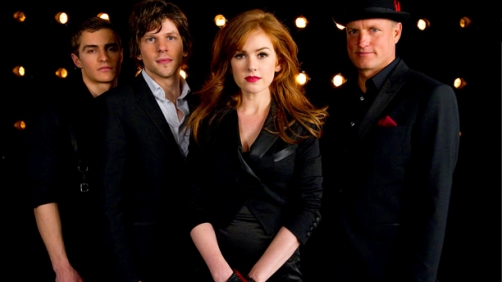 Erin Strecker - Entertainment Weekly
For their next trick, the magician heist is getting a sequel.

During a public call this morning, Lionsgate CEO Jon Feltheimer told analysts that production on the sequel will happen in 2014. A sequel isn't altogether surprising: Despite little buzz, the Louis Leterrier-directed picture starring Jesse Eisenberg and Isla Fisher has grossed over $275 million worldwide.
Huh. Doesn't seem warranted to me.