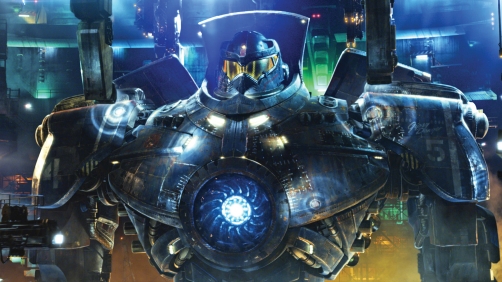 Nikki Finke - Deadline
I've just learned that momentum is building for a Pacific Rim sequel based on the international box office for the Legendary Pictures/Warner Bros summer tentpole. The latest development is the 3D sci-fi actioner's Wednesday opening in China to a record-breaking $9M from an estimated 5,700 digital 3D screens, 117 digital 3D IMAX screens, and 22 China Giant Screen sites. That's a new high for any Warner Bros release and 23% bigger than for any Harry Potter film including 3D Harry Potter 7B. Pacific Rim grossed a huge 70% of the Top Five market share there. This is after the pic broke through to become the #1 film internationally on July 19-21 as it rolled out into less than half the global territories. Pacific Rim releases in Spain, Brazil and Japan on August 9th. The result is that screenwriter Travis Beacham (who had the original idea which also resulted in Legendary's homegrown graphic novel) and co-scribe/director Guillermo del Toro's film will likely have a sequel.
Well that's somewhat encouraging. I certainly wouldn't mind seeing a sequel as this has been one of the better films this summer so far. It's disappointing that it couldn't muster up the strength to do better domestically, but I'll take what I can get I suppose.