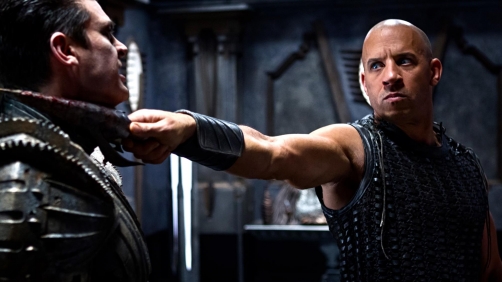 This will be Riddick's third visit to the cinema, and now we've got a little featurette here to keep whetting your appetite for the upcoming film.
I have not yet seen the first two installments in this franchise — a problem I intend to rectify very soon — but it certainly looks like it might be something I would like.
In this film, Riddick has been left for dead on what looks like an extremely hot and scorched planet. Thus he must fight for his survival against strange looking alien predators. The only way off is for Riddick to active his emergency beacon, but that will alert mercenaries to his whereabouts. Of course, they're looking for Riddick, and he must survive!
Check out the featurette.