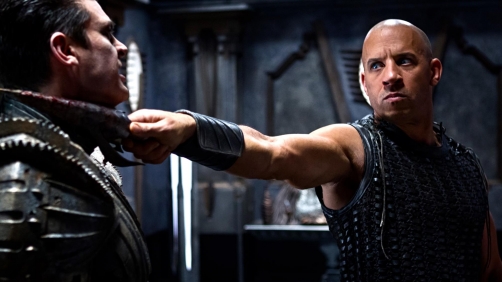 I'm not sure this is the clip I would be putting out there for my big rough and tumble action film, but hey, I'm not a marketing genius, I just like to make cool things and talk about movies.
In this clip, Riddick is battling an extremely dangerous and ugly looking lethal alien monster, but near the end, he's got time to save some strange looking alien puppy apparently.
The film opens on September the 6th.