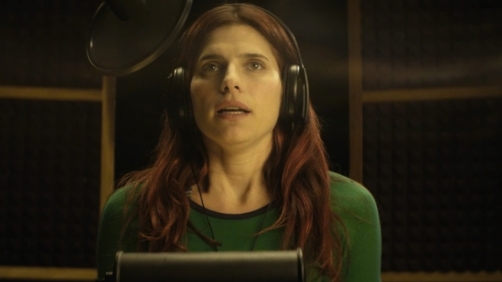 I'm sure you guys know that I don't mention every single film that is available to you on a weekend. I try to hit the highlights of the films I feel are worth watching, or films I think are so bad, or are going to be so bad that I should draw your attention to them so you don't waste your time on them. There are, of course, small time releases that would not be widely available that I often don't mention. This week too, though, there are a couple films that I just don't really want to mention in the context that I would mention the others you see below. Films like, Passion, One Direction, The Life Guard simply look terrible to me, for varying different reasons.
I do want to mention just one film that I have not mentioned before because it's a little bit hard to find a theater playing it. But it looks like it might be good if you can find it. So here it is:
Recommendation
In a World — R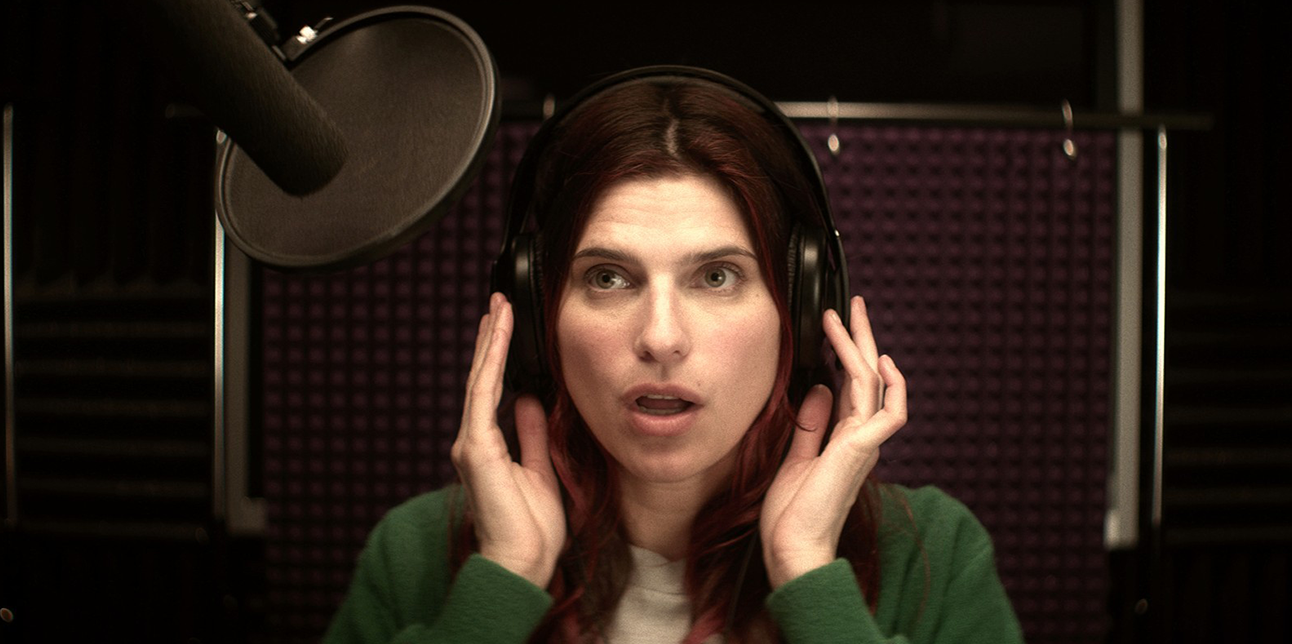 There's something quite appealing about this film and I'm hoping to see it soon. It is finally now showing at a small theater in Nashville so I'll make time for it soon. It's receiving extremely positive critical reception and general audience reception on Rotten Tomatoes, not something that happens all that often.
And it looks like one of those little films that a filmmaker was passionate about and so made it. That usually makes for a good film. Of course, the filmmaker in question, Lake Bell, is really working herself to death for it too. She's the writer, director, producer, and lead actor. That makes me tired just thinking about!
Lake Bell ("Children's Hospital") stars in In a World…, a hilarious romantic comedy about a struggling vocal coach who strikes it big in the cutthroat world of movie-trailer voiceovers, only to find herself in direct competition with the industry's reigning king—her father. Written and directed by Bell, who won the Sundance 2013 Waldo Salt Screenwriting Award for the script, In a World… also stars Fred Melamed (A Serious Man), Rob Corddry (Hot Tub Time Machine), Demetri Martin ("Important Things with Demetri Martin"), Michaela Watkins ("Enlightened"), Ken Marino ("Burning Love"), Nick Offerman ("Parks and Recreation"), Alexandra Holden (The Hot Chick) and Tig Notaro ("The Sarah Silverman Program").
1 hr 33 min
R | Sexual References and Language
Cast: Lake Bell, Fred Melamed, Rob Corddry, Michaela Watkins, Demetri Martin
Director: Lake Bell
Genres: Comedy
See or not: I'm going to guess See
---
New Films
Closed Circuit — R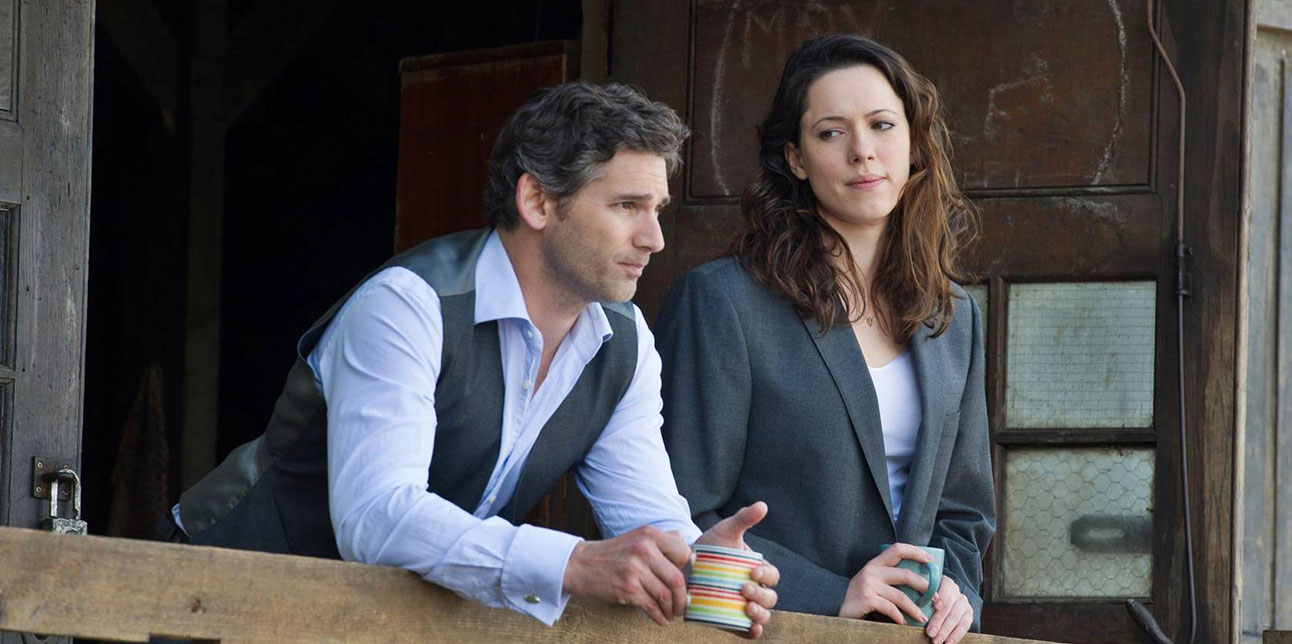 I like the look of this film, but it is not getting great reviews or good critical reception. Nor do audiences seem to love it, which makes me sad because I was looking forward to this film. I still plan to see it this weekend and I'm sure I'll have more to say after that happens.
A terrorist attack in London results in the capture of suspect Farroukh Erdogan (Denis Moschitto). The attorney general appoints Claudia Simmons-Howe (Rebecca Hall) as special advocate on Erdogan's legal team. On the eve of the trial, Erdogan's lawyer dies, and a new defense attorney, Martin Rose (Eric Bana), steps in. Martin and Claudia are former lovers, a fact which must remain hidden. As Martin assembles his case, he uncovers a sinister conspiracy, placing him and Claudia in danger.
1 hr 36 min
R | Language and brief violence
Cast: Eric Bana, Rebecca Hall, Jim Broadbent
Director: John Crowley
Genres: Suspense/Thriller
See or not: I'm reserving judgement, but I'm worried that it's not any good.
---
Getaway — PG-13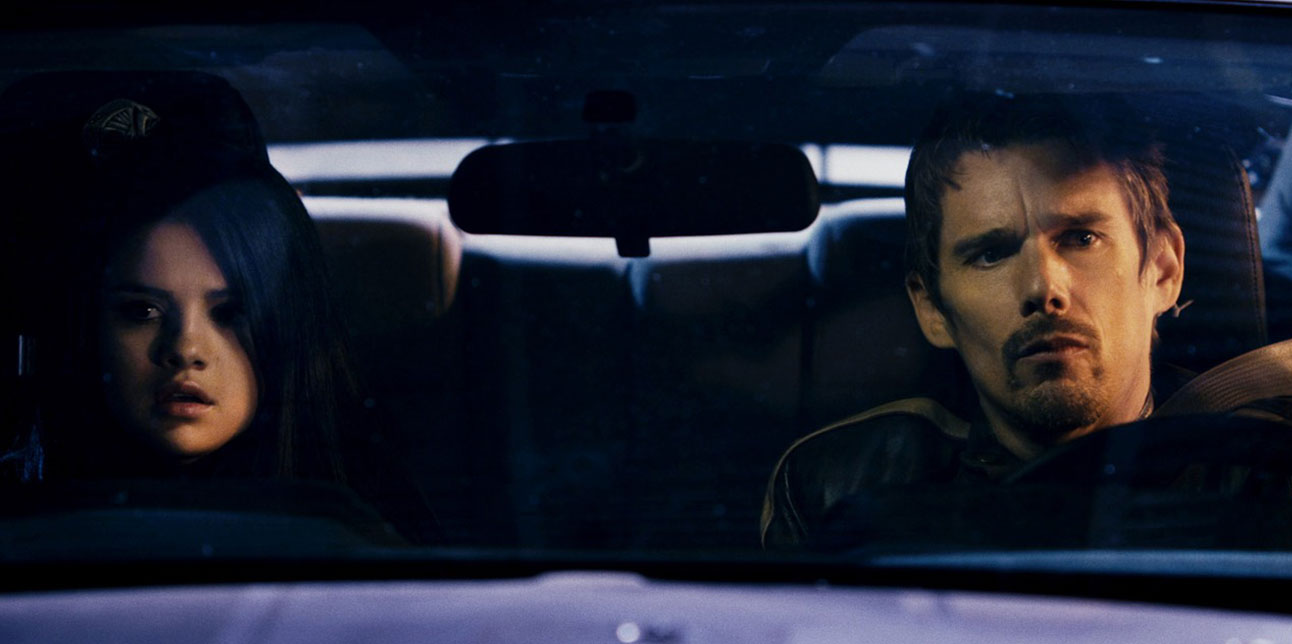 I'm not really a fan of the whole pop/teen sensation thing or whatever, so that makes me predisposed already to dislike something staring teen sensation Selena Gomez. However, I realize that is a little unfair so I'm willing to give the film a chance. But it doesn't look promising. The trailer looks a bit cheesy and the film is not being well reviewed or highly praised by audiences. In fact, as far as critical reception, as of right now the film has no positive reviews out of 58 critics. I think this is the first time I have ever seen the tomato meter at 0%...
I am not hopeful for this film.
Though he used to race cars for a living, Brent Magna (Ethan Hawke) is now pitted against the clock in the most important race of his life; an unseen criminal (Jon Voight) has kidnapped Brent's wife, and to get her back, he must follow the man's instructions to the letter. Brent commandeers the ultimate muscle car—a custom Ford Shelby GT500 Super Snake—and, with a tech-savvy young passenger (Selena Gomez), sets out on a high-speed chase to rescue his beloved.
PG-13 | Intense action, violence and mayhem throughout, some rude gestures and language
Cast: Ethan Hawke, Selena Gomez, Jon Voight, Rebecca Budig, Paul Freeman, Bruce Payne
Director: Courtney Solomon
Genres: Action/Adventure, Suspense/Thriller
See or not: I'm thinking probably not
---
Still In Theaters
Lee Daniel's The Butler — PG-13
My general rule of thumb is, if Oprah Winfrey is involved I want nothing to do with it. Fair or not, that's my feeling on the matter. General movie goers seem to disagree however, because this, her latest film, is doing quite well at the box office.
LEE DANIELS' THE BUTLER tells the story of a White House butler who served eight American presidents over three decades. The film traces the dramatic changes that swept American society during this time, from the civil rights movement to Vietnam and beyond, and how those changes affected this man's life and family. Forest Whitaker stars as the butler with Robin Williams as Dwight Eisenhower, John Cusack as Richard Nixon, Alan Rickman as Ronald Reagan, James Marsden as John F. Kennedy, Liev Schreiber as Lyndon B. Johnson, and many more. Academy Award® nominated Lee Daniels (PRECIOUS) directs and co-wrote the script with Emmy®-award winning Danny Strong (GAME CHANGE).
2 hr 12 min
PG-13 | Thematic Elements, Sexual Material, Language, Disturbing Images, Smoking and Some Violence
Cast: Forest Whitaker, Oprah Winfrey, Cuba Gooding, Jr., Terrence Howard, Alan Rickman, Jane Fonda
Director: Lee Daniels
Genres: Drama
See or not: Possibly See
---
I can't wait to not see this film. It looks unbearably disgusting and stupid. If you go see this, I will deny any knowledge of you.
Small-time pot dealer David (Jason Sudeikis) learns the hard way that no good deed goes unpunished; trying to help some teens, he is jumped by thugs and loses his cash and stash. Now, David's in big debt to his supplier and – to wipe the slate clean – he must go to Mexico to pick up the guy's latest shipment. To accomplish his mission, Dave devises a foolproof plan: He packs a fake family into a huge RV and heads south of the border for a wild weekend that is sure to end with a bang.
1 hr 50 min
R | Crude sexual content, pervasive language, drug material and brief graphic nudity.
Cast: Jennifer Aniston, Jason Sudeikis, Ed Helms, Emma Roberts, Will Poulter
Director: Rawson Marshall Thurber
Genres: Action/Adventure, Comedy
See or not: NOT!
---
The Mortal Instruments: City of Bones — PG-13
This is not a good film. I wanted to like it so much, I really wanted it to be a great fantasy film. But this film fails on pretty much every level. It had a lot of elements that could have made it great, but they were ineptly strung together into a film that did not make a lot of sense, and did not draw me as a viewer into the story. Such a waste.
I wrote a review of the film which you might possibly be interested in, and I talked about it on this week's episode of The MovieByte Podcast.
Set in contemporary New York City, a seemingly ordinary teenager, Clary Fray (Lily Collins), discovers she is the descendant of a line of Shadowhunters, a secret cadre of young half-angel warriors locked in an ancient battle to protect our world from demons. After the disappearance of her mother (Lena Headey), Clary must join forces with a group of Shadowhunters, who introduce her to a dangerous alternate New York called Downworld, filled with demons, warlocks, vampires, werewolves and other deadly creatures. Based on the worldwide best-selling book series.
2 hr 10 min
PG-13 | Intense sequences of fantasy violence and action, and some suggestive content.
Cast: Lily Collins, Robert Maillet, Kevin Durand, Lena Headey, Jonathan Rhys-Meyers
Director: Harald Zwart
Genres: Action/Adventure, Sci-Fi/Fantasy
See or not: Not
---
The World's End — R
I mean, I've seen the trailers for this and stuff and it just doesn't look good to me in the slightest. A friend told me it was much better than expected, but I can't muster up enough care to see it. I mean, it just looks like one of those foul comedies that serves no purpose but to be foul. I prefer drama.
Still, Mike Fissel, my friend, friend of the site, and somewhat frequent guest on The MovieByte Podcast has said he highly recommends it. So there is that.
Gary King (Simon Pegg) is an immature 40-year-old who's dying to take another stab at an epic pub-crawl that he last attempted 20 years earlier. He drags his reluctant buddies back to their hometown and sets out for a night of heavy drinking. As they make their way toward their ultimate destination – the fabled World's End pub – Gary and his friends attempt to reconcile the past and present. However, the real struggle is for the future when their journey turns into a battle for mankind.
1 hr 49 min
R | Sexual References and Pervasive Language
Cast: Simon Pegg, Nick Frost, Paddy Considine, Martin Freeman, Eddie Marsan, Rosamund Pike
Director: Edgar Wright
Genres: Comedy
See or not: Not (until proven otherwise)
---
Planes — PG
It is very difficult to come up with words for just how uninterested I am in this film. It may not be from Pixar exactly, but it's in the world of Cars, and while I loved the first one, the second Cars film was a wee bit lacking, and this looks completely devoid of anything that mad Cars good, ever.
From above the world of "Cars" comes "Disney's Planes," an action-packed 3D animated comedy adventure featuring Dusty (Dane Cook), a plane with dreams of competing as a high-flying air racer. But Dusty's not exactly built for racing—and he happens to be afraid of heights. So he turns to a seasoned naval aviator who helps Dusty qualify to take on the defending champ of the race circuit. Dusty's courage is put to the ultimate test as he aims to reach heights he never dreamed possible, giving a spellbound world the inspiration to soar.
1 hr 32 min
PG | Some Mild Action and Rude Humor
Cast: Dane Cook, Julia Louis-Dreyfus, Brad Garrett, Stacy Keach, Teri Hatcher, John Cleese, Val Kilmer, Anthony Edwards
Director: Klay Hall
Genres: Animated, Comedy
See or not: I'm thinking, probably not.
---
Elysium — R
I was so very, VERY disappointed by this film. For starters it felt very game-like — power-ups like suites that make you stronger, code that gets downloaded into your brain that you have to take to the final boss level to defeat the bad guys and push the win button. Then there's the magic healing box that cures all (except that one time when that didn't work well for the plot). I've gotta tell you, I think Neill Blomkamp has a lot of potential, but he needs some serious writing help. The poor guy can't write himself out of a wet paper bag.
And what was with Jodie Foster? Bad acting, bad dialog, and she had almost nothing to do in this film. I could go on and on about the things I hated about this film, but you should really just go listen to The MovieByte Podcast, Episode 56 where I talked about it with Mike Fissel. There you can hear the full scoop on why I think this film is so bad. Corey also wrote a review of the film for us here on MovieByte, so be sure to check that out.
In the year 2159, humanity is sharply divided between two classes of people: The ultrarich live aboard a luxurious space station called Elysium, and the rest live a hardscrabble existence in Earth's ruins. His life hanging in the balance, a man named Max (Matt Damon) agrees to undertake a dangerous mission that could bring equality to the population, but Secretary Delacourt (Jodie Foster) vows to preserve the pampered lifestyle of Elysium's citizens, no matter what the cost.
1 hr 49 min
R | Strong bloody violence and language throughout
Cast: Matt Damon, Jodie Foster, Sharlto Copley, Alice Braga, Diego Luna
Director: Neill Blomkamp
Genres: Action/Adventure, Drama
See or not: Not
---
Percy Jackson: Sea of Monsters — PG
I saw the first film and it was decent. I love a good fantasy film or book, and this one is not too bad. My wife, who has read the books, did have to fill in a few details here and there that I was confused about because the film seemed to skim over some stuff. But it was not a bad film.
So I'm pleased to report that, though not earth shattering or ground breaking, this is a decent fantasy film and one I think is worth seeing. Joe and I talked about it on The MovieByte Podcast: Episode 57.
Though Percy Jackson (Logan Lerman), the half-human son of Greek god Poseidon, once saved the world, lately he's been feeling less than heroic. However, he doesn't have much time to brood – the magical borders that protect Camp Half-Blood are dissolving, and a horde of mythical beasts threatens the demigods' sanctuary. In order to save Camp Half-Blood, Percy and his friends embark on a journey to the Sea of Monsters – aka the Bermuda Triangle – to find the magical Golden Fleece.
1 hr 46 min
PG | Fantasy action violence, some scary images and mild language.
Cast: Logan Lerman, Alexandra Daddario, Brandon T. Jackson, Nathan Fillion, Jake Abel
Director: Thor Freudenthal
Genres: Action/Adventure, Family, Sci-Fi/Fantasy
See or not: See
---
Kick-Ass 2 — R
This really looks quite terrible actually. All the humor looks to be very crass, stupid, and off color. There's going to be LOTS of F-bombs, gratuitous violence and such. I'm not sure why on earth I would want to see this film.
Dave (Aaron Taylor-Johnson), aka Kick-Ass, and Mindy (Chloë Grace Moretz), aka Hit Girl, are trying to live as normal teenagers and briefly form a crimefighting team. After Mindy is busted and forced to retire as Hit Girl, Dave joins a group of amateur superheroes led by Col. Stars and Stripes (Jim Carrey), a reformed mobster. Just as Dave and company start to make a real difference on the streets, the villain formerly known as Red Mist (Christopher Mintz-Plasse) rears his head yet again.
1 hr 47 min
R | Strong violence, pervasive language, crude and sexual content, and brief nudity
Cast: Aaron Taylor-Johnson, Chloë Grace Moretz, Christopher Mintz-Plasse, Jim Carrey, John Leguizamo, Donald Faison
Director: Jeff Wadlow
Genres: Action/Adventure, Comedy
See or not: Not
---