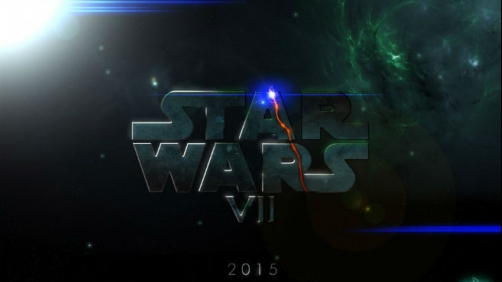 Adam Chitwood - Colider.com
When Disney first announced that it had purchased Lucasfilm and was planning a new trilogy of Star Wars movies, the release date for the first film was penciled in for 2015. While an official release date has yet to be announced, Disney President Alan Horn confirmed that Episode VII will hit theaters in 2015 when speaking at the studio's recent D23 convention. Many have assumed that a May 2015 release date is the most likely, since all six previous Star Wars films were released in May, but now a new report has surfaced claiming that Disney is actually eyeing a different release date for Episode VII; one that would break the mold: December 2015.
On the one hand, I feel like Disney may have boxed themselves into a corner with having announced that Episode VII would be out in 2015. On the other hand, sometimes a tight schedule really helps get all the gears moving and clicking and whirring. Who knows how this is going to work.
And there's a lot working against 2015 at this point. For one thing, that is really right around the corner for a production that isn't even off the ground yet. That really doesn't give a lot of time for principle photography, editing, special effects, and the works. Plus there's a lot of competition in 2015. So moving the film back to December of 2015 has more advantages than one. But it certainly does break the Star Wars mold. We'll see how that works for them, but I'm guessing it will work well because, here's the thing: despite how poorly most consider the Star Wars prequels, you know we'll all be seated in the theater when Episode VII comes out to see what Disney/LucasFilm and JJ have lined up for us.