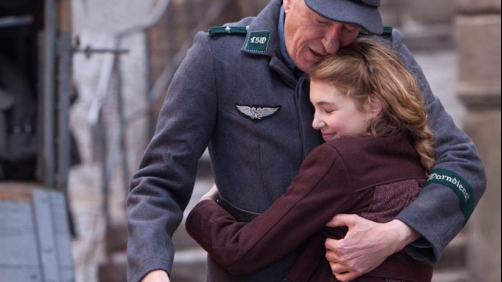 Hey, this looks downright good! It's from Downton Abbey director Brian Percival (Albus Percival Wulfric Brian Dumbledore?). I don't know much about Downton Abbey but I hear it's good.
This is also from the studio behind Life of Pi which many liked, and which Eric Rauch and Michael Minkoff talked about on Movieology and seemed to like.
During WWII, a young girl is living with her foster parents outside Munich, and they must hide a Jewish refugee in their home. The film arrives in theaters on November 15th. And another goody, it's scored by none other than John Williams.