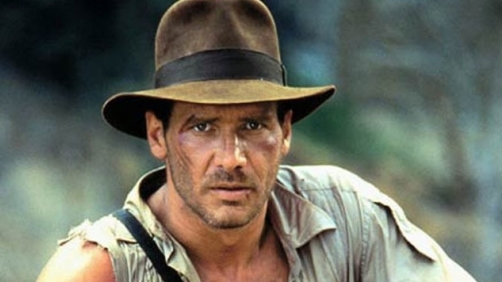 Kevin Jagernauth - The Playlist
The threat/promise of "Indiana Jones 5" still looms overhead, and at the very least, conversations have been happening in some capacity or another. Back in 2011, Steven Spielberg revealed that there was already some discussion as to what the MacGuffin might be, a few months later it seemed that plans for continuing the franchise were kiboshed due to George Lucas' retirement. But as we well know from "Star Wars," even if he's kicking up his feet on a beach somewhere, brands mean money and studios will always find a way to keep them alive, but should it even been attempted with Harrison Ford now in his early '70s? Well, according to the actor, the answer is: yes.

"We've seen the character develop and grow over a period of time and it's perfectly appropriate and okay for him to come back again with a great movie around him where he doesn't necessarily have to kick as much ass," he told The Telegraph.
Oh, please no! Let the franchise rest in peace. After the fiasco that was Kingdom of the Crystal Skull, I never want to see another Indiana Jones movie again as long as I live.