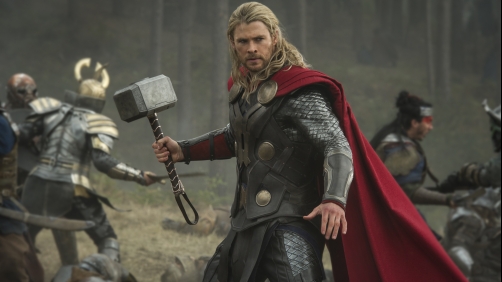 Right now, Marvel has the world's attention — certainly, they have my attention as they are producing some of the best cinematic entertainment right now. Maybe to some this comes as a surprise that a comic book company and comic book stories could make such good cinema. I'm not surprised per se, although I am surprised that I myself am into it so much. I don't really like comic books all that much, but the stories here are adapting themselves very well to the big screen.
I also have to say that Thor 2 looks like it will be far better than Thor was. Thor may have been my least favoriate of the pre-Avengers Marvel films. But even it wasn't all that bad.
So here's a featurette taking a quick peak behind the scenes at Thor: The Dark World which will be in theaters in November!