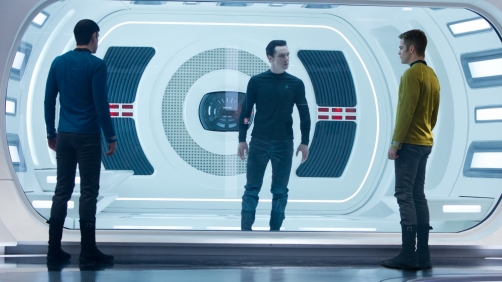 Matt Wright - TrekMovie.com
When the details of the Star Trek Into Darkness Blu-ray discs were released last month, there was a big fan outcry wondering what happened to a fully loaded version with extras, like we got with Star Trek (2009)? The DVD version fared even worse, being a totally barebones release. Friend of TrekMovie, Bill Hunt from The Digital Bits, has that answer. It turns out that a plethora of bonus features do exist… it's just that Paramount doesn't want them all in one place. They are being used for retailer and digital download vendor exclusives.
Oh yeah, that's a great way to do business: make your customers mad at you while you squeeze them for every dime they are worth, that's really going to pay off in the long run. Mmhmm.