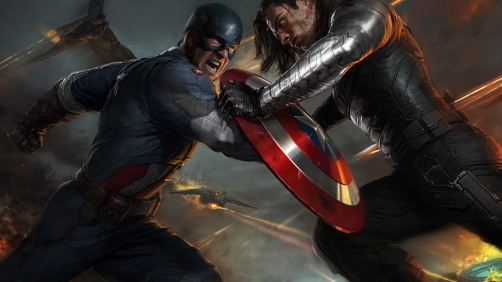 Kevin Jagernauth - The Playlist
With "Thor: The Dark World" headed to theaters around the world, Marvel has already tagged on the mandatory credits stinger and probably other little nerdtacular bits to teaser other things in the ever growing Marvel-verse. But there will be one more thing for dudes dressed up as Loki to cheer about: five minutes of "Captain America: The Winter Soldier." Whoa! Right? Well, hold up there, because it will also be shown during 3D screenings for the movie. Well done, Marvel, well done.
Ugh! I didn't plan on seeing the film in 3D. I don't want to see the film in 3D. Curse you, Marvel!