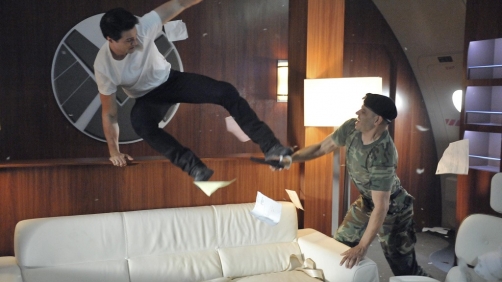 Sara Bibel - TV By The Numbers
Based on Live + 3 Day data for the 2nd episode of Marvel's Agents of S.H.I.E.L.D., the new ABC drama saw significantly bigger TV playback gains than for its premiere telecast. The show surged 51% to 4.92 Adult 18-49 rating (vs. a 3.26 rating in L+SD), up from a 38% increase for its debut telecast. Additionally, the second episode of the show built 39% in L+3 to deliver 12.07 million Total Viewers (vs. 8.66 million viewers in L+SD), up from a 31% increase for its premiere.
I remain completely unsurprised. This is the future of TV. In fact I couldn't be happier with this. I think (hope) this really forces studios to take a hard look at things and realize where they need to be headed.