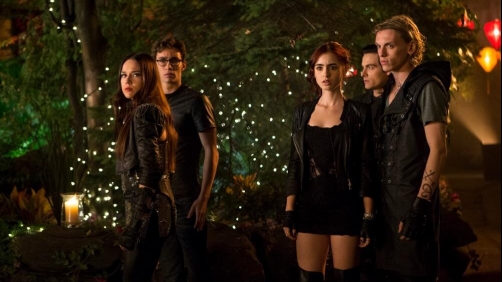 Kevin Jagernauth - The Playlist
It seems your letters and petitions have paid off as Constantin has revealed that 'City Of Ashes' will go into production in 2014. "The fan response, from the blogosphere and the thousands of mails we have received, has encouraged us to keep going," head of the company's film and TV Martin Moszkowicz told THR, before adding the zinger: "It's been overwhelmingly positive, in contrast to some other YA titles." But that doesn't mean that he's completely blind to the fact that 'Bones' failed to find a wide audience.
"My" letters? Definitely not my letters. That first film was terrible. T-E-R-R-I-B-L-E! I mean wow was it bad.
Details on who will direct and who will return aren't quite clear, though it's safe to say that Lily Collins, Jamie Campbell Bower and Kevin Zegers probably all have jobs. At one point Sigourney Weaver was signed up too, but again, it's not certain if she's still on board.
Oh, yeah, sure, that will fix it. Bleh. Man we would all be so much better off if no more films were made for this franchise.