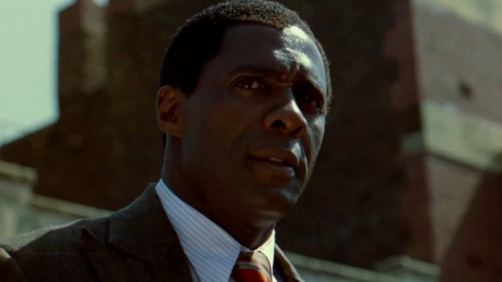 This one is looking mighty good to me. I'm so ready for more good films. Captain Phillips and Gravity have spoiled me now and I want all my films to be good for the rest of the year (we've really had a bummer of a summer as far as I'm concerned, or at least it sure seems that way).
In this new clip from the upcoming film, things get a little bit intense with a crowd of black folks, while the white soldiers train guns on them. Eventually, one fires into the crowd, several more shots are fired. And then we see Idris Elba burning what is apparently his papers of citizenship? I'm given to understand that the shooting scene in this clip represents a shooting and massacre that really happened. Apparently 69 people were killed.
The film will debut on November 29th and I'll be anxiously looking forward to it.