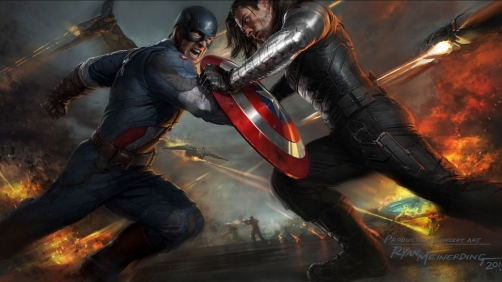 Wow, so this is an entirely different flavor than the first film. I don't know how I feel about that yet because I really liked the first Captain America film. And I've heard things about the direction this film is taking that have me somewhat concerned.
Still, the Marvel Cinematic Universe has done an outstanding job so far so I guess I'll try not to be too worried. And some things about this trailer look really good, for sure.
Here's the official synopsis followed by the trailer.
After the cataclysmic events in New York with The Avengers, Marvel's "Captain America: The Winter Soldier" finds Steve Rogers, aka Captain America, living quietly in Washington, D.C. and trying to adjust to the modern world. But when a S.H.I.E.L.D. colleague comes under attack, Steve becomes embroiled in a web of intrigue that threatens to put the world at risk. Joining forces with the Black Widow, Captain America struggles to expose the ever-widening conspiracy while fighting off professional assassins sent to silence him at every turn. When the full scope of the villainous plot is revealed, Captain America and the Black Widow enlist the help of a new ally, the Falcon. However, they soon find themselves up against an unexpected and formidable enemy—the Winter Soldier.
The film hits theaters on April 4, 2014.