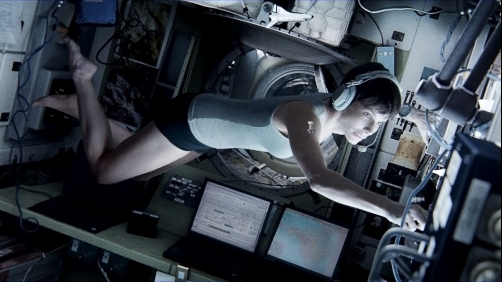 Rebecca Ford - The Hollywood Reporter
Warner Bros.' Gravity continues to soar at the box office.

The space drama starring Sandra Bullock and George Clooney crossed the $100 million mark at the worldwide box office Tuesday.

The 3D film, which opened in theaters in the U.S. on Oct. 4, has already broken records in North America, debuting to an outstanding $55.8 million in North America, the top October opening of all-time and the best three-day showing for stars Bullock and Clooney. The film is likely to cross the $100 million mark domestically by Friday.
A really good film doing really well at the box office. This pleases me.