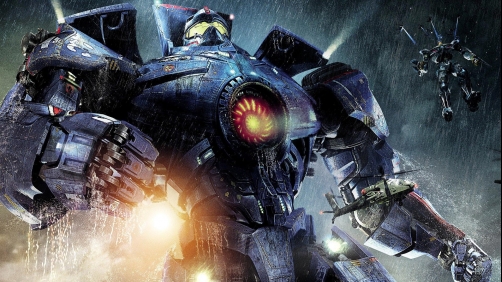 Germain Lussier - /Film
Pacific Rim 2 exists on a hard drive in Hollywood. For some time now, screenwriter Travis Beacham has been writing a sequel to this summer's Pacific Rim with the knowledge it might never get made. Guillermo del Toro's film recently squeaked by to $100 million in the United States, but grossed three times that internationally, earning record numbers in China. Those numbers made the sequel a bit more likely but there has yet to be any official movement on it.

In a new interview, del Toro confirms he and Beacham are continuing to write the film with the hope Legendary will give them a green light.
Pacific Rim was far better than I expected it to be so I would be interested in seeing what del Torro has in mind for this next film. I do hope it gets greenlit.