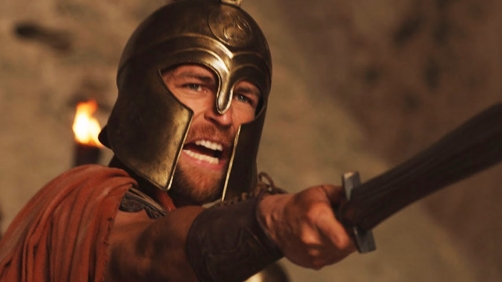 Surely, I cannot be the only one for whom Hurcules is completely ruined by the animated U.S. Acres cartoon? I'm speaking of the cartoon that aired each Saturday with Garfield. There was more than one time when Orson's imagination took them to old Rome and he became Hogcules. I kid you not. I can never again see or hear anything about Hercules without thinking about that.
That aside though, this film does not look great. It looks like a complete mess actually — it looks like some sort of fan-made trailer complete with an overabundance of slow-mo for no reason, stylized rain, a twist involving mythical powers, the works. And of course it seems to borrow from all the Roman type films: 300, Troy, Gladiator, etc.
But, if you care, here is the trailer. The film is scheduled to hit theaters in March of 2014.