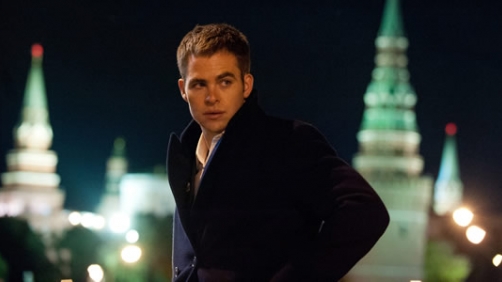 Pamela Gocobachi - Entertainment Weekly
EW has confirmed that Jack Ryan: Shadow Recruit has dropped off the Christmas release schedule and will now open Jan. 17, 2014.

The Paramount Pictures' action movie is based on characters from late author Tom Clancy and stars Chris Pine (Star Trek) as a young CIA analysis who uncovers a Russian plot to crash the U.S. economy with a terrorist attack. Kenneth Branagh (Valkyrie), Kevin Costner (Man of Steel), and Kiera Knightly (Anna Karenina) will also star alongside Pine in the upcoming action thriller directed by Kenneth Branagh.
That's not a good sign. When's the last time we saw a really good film come out in January…? Ugh, the news from this film just keeps getting worse in my estimation.
Related, view the trailers and my thoughts on the direction this film is taking:
'Jack Ryan: Shadow Recruit' Trailer »
'Jack Ryan: Shadow Recruit' International Trailer »