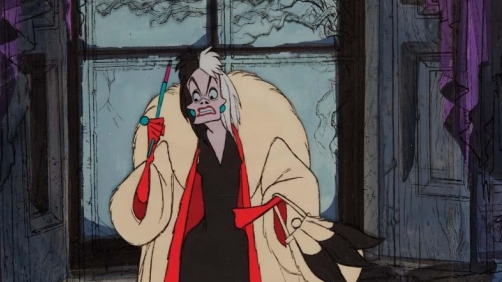 Borys Kit - The Hollywood Reporter
After making a movie centered on Maleficent, the villainess from Sleeping Beauty, Disney is setting its sights on another bad lady: Cruella de Vil.

Aline Brosh McKenna has been hired to pen Cruella, which will bring the dog-fur-loving fashionista from 101 Dalmatians into a live-action feature to be produced by Andrew Gunn, who produced Sky High and Bedtime Stories for the studio. McKenna will also produce.
NO. Just no. No, no, no, no, no. Do not want.