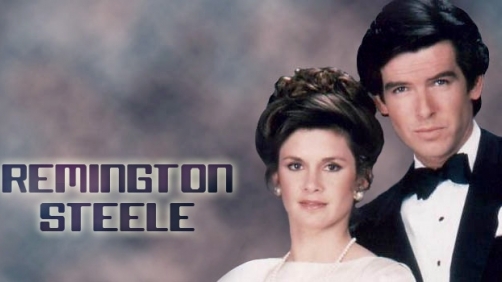 Kimberley Roots - TV Line
Hold on to your lunch you guys…
The undertaking, also named Remington Steele, would center on Olivia Holt, daughter of Remington Steele and Laura Holt (played byPierce Brosnan and Stephanie Zimbalist in the original version).

In the comedy, Ms. Holt would reopen her parents' detective agency and soon find herself in the same kind of funny, action-filled situations that provided the background for Remington and Laura's five-season-long romance.
I know I've probably talked about this thing or that being the worse idea ever, but we have a new contender right here. I love Remington Steele. It's one of my favorite old TV shows. But this remake sounds dreadful. What made Remington Steele work so well was the chemistry between Zimbalist and Brosnan. This just sounds awful.
Seriously guys, go make something original and leave my beloved TV show alone!