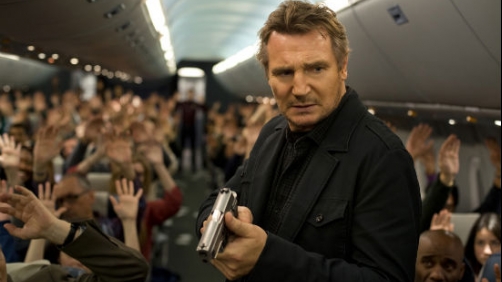 Alright, let's go over this score, shall we? Liam Neeson trained Obi-Wan, he was Ra's al Ghul who nearly defeated Batman (!!!), he's Aslan, Zeus, and Bryan Mills from Taken where he did a lot of killing and getting back at people. Who's stupid enough to hijack this guy's plane?
Joking aside though, I'm a sucker for this sort of thing and I think it's just the sort of film I'll like prett well. I don't expect to be anything fancy or "best film of all time" or anything like that. But I'll bet it will be decent, and to some extent, that's all I'm looking for.
Aside from Liam Neeson, the film also stars Julianne Moore, Anson Mount, Michellle Dockery, Corey Stoll. It will be in theaters on February 28th of 2014.