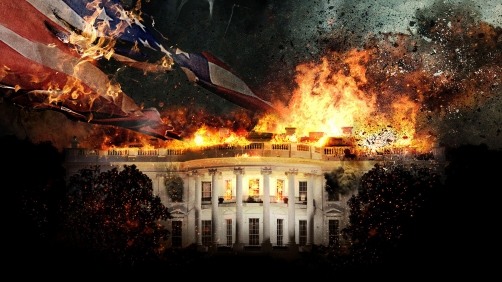 Kevin Jagernauth - The Playlist
Gerard Butler! That's right, the man who led "Olympus Has Fallen" this spring to a rather surprising $161 million worldwide (not bad for something on a $70 million budget, and a better ROI than the $204 million haul versus $150 million budget of "White House Down") is back for "London Has Fallen." LOL, OMG. Even better (worse?), Aaron Eckhart, Morgan Freeman, Angela Bassett and Radha Mitchell will return too, with everyone reprising their respective roles. So what, pray tell, is the plot? Well, it won't be the president in danger this time.

Instead, the story will find the president stepping in to save the day after terrorists plan to strike the funeral of the British Prime Minister, so everyone from the last movie will have to totally be Team America and save the day. Hooray! Dumb? Or dumb fun? We'll see what original screenwriters Katrin Benedikt and Creighton Rothenberger cook up.
Umm…
Okay, look: I really enjoyed Olympus Has Fallen. It was a good, solid film. I don't see how in the world a sequel will be any good at all.