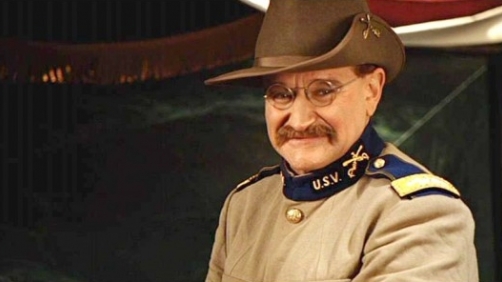 Russ Fischer - /Film
Night at the Museum 3 will put Ben Stiller back in the lead role as security guard Larry Daley, under the direction of Shawn Levy.

Now Robin Williams is in talks to reprise his role, too, as the wax dummy of President Teddy Roosevelt that is among the objects that come to life in the museum at night.
The bigger news to me here is that Night at the Museum 3 is happening. The two preceding films in this franchise have been surprisingly good. The question now is whether they can recapture the magic of the first two.