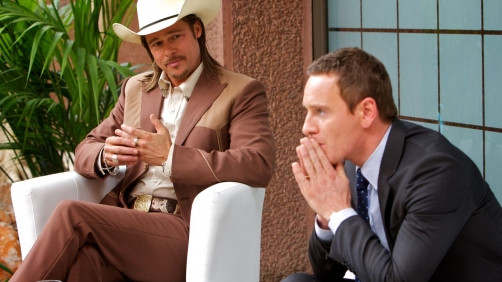 We've only got one new film this weekend that looks good enough for me to mention. But the irony is I'm not currently planning to see it.
New This Weekend
The Counselor — R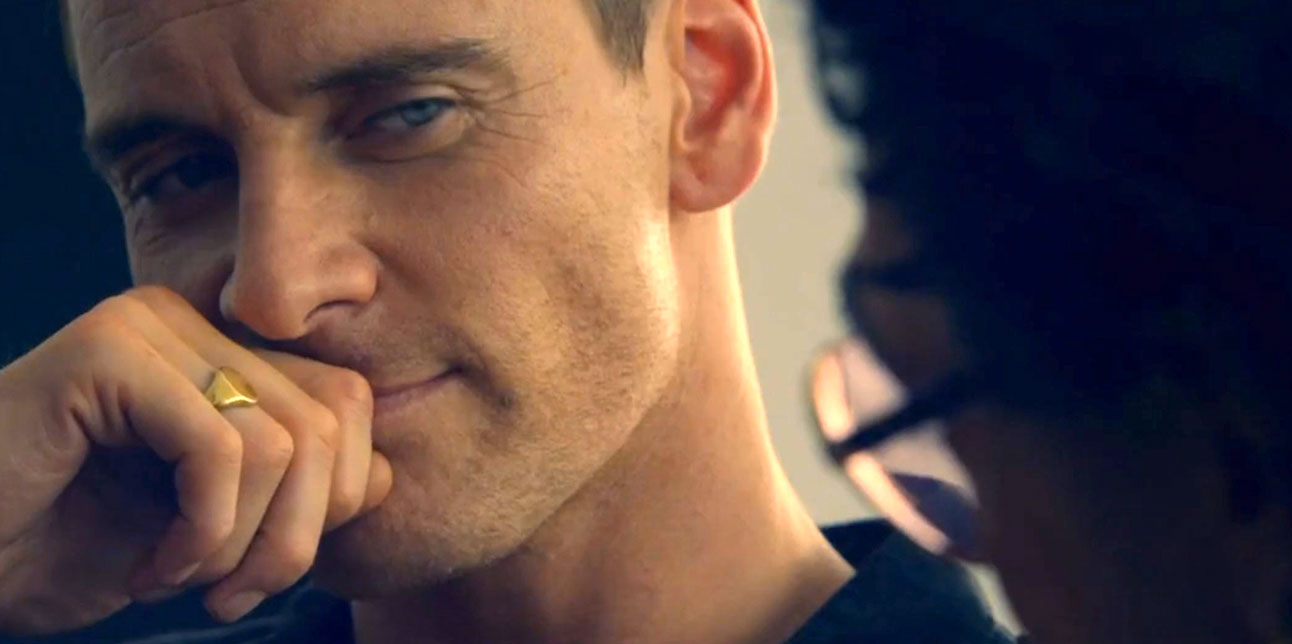 I am not currently planning to see this film. Although it looks like it could be good, it also has been looking like it's going to feature lots of sex and certainly some nudity and the like. The R rating has been given for, among other things, "strong sexual content." I can't for myself really justify seeing the film. And a couple of the previous films this summer have got me a bit gun shy on this front so I'm staying away for now.
Here's the synopsis, short though it is.
A successful lawyer gets in over his head when he decides to dabble in the drug trade.
1 hr 51 min
R | for graphic violence, some grisly images, strong sexual content and language
Cast: Michael Fassbender, Brad Pitt, Javier Bardem, Cameron Diaz, Penélope Cruz
Director: Ridley Scott
Genres: Drama, Suspense/Thriller
See or not: Not
---
Still In Theaters
Gravity — PG-13
Wow, what an amazing film. There is barely any way I can do it justice here in just a couple short paragraphs. It was majestic, frightening, and intense, with great visual story telling, and a refreshingly short runtime — it was as long as it needed to be and no longer. Sandra Bullock pulled of the performance of a career here as well. She was nothing short of amazing.
In short this film is fantastic and you must see it! Be sure to check out my review of the film, and listen to Episode 64 of The MovieByte Podcast where Chad and I discuss the film.
Dr. Ryan Stone (Sandra Bullock) is a medical engineer on her first shuttle mission. Her commander is veteran astronaut Matt Kowalsky (George Clooney), helming his last flight before retirement. Then, on a routine space walk, disaster strikes – the shuttle is destroyed, leaving Ryan and Matt stranded in deep space with no link to Earth and no hope of rescue. As their fear turns to panic, they realize that the only way home may be to venture further into space.
1 hr 31 min
PG-13 | Intense perilous sequences, some disturbing images and brief strong language
Cast: Sandra Bullock, George Clooney, Ed Harris, Orto Ignatiussen
Director: Alfonso Cuarón
Genres: Drama, Sci-Fi/Fantasy
See or not: See
---
Captain Phillips — PG-13
Another great film to choose from. It's nice to finally be getting out of that horrible slump the box office was in for a while. It's really too bad that it's going up against Gravity because it is a good film, but Gravity is indeed a little better, and seeming has more hype and staying power. We'll see how things go this weekend.
Chad and I talked about this on The MovieByte Podcast episode 65 so you'll want to check that out.
Captain Phillips is a multi-layered examination of the 2009 hijacking of the U.S. container ship Maersk Alabama by a crew of Somali pirates. It is — through director Paul Greengrass's distinctive lens — simultaneously a pulse-pounding thriller, and a complex portrait of the myriad effects of globalization. The film focuses on the relationship between the Alabama's commanding officer, Captain Richard Phillips (two time Academy Award®-winner Tom Hanks), and the Somali pirate captain, Muse (Barkhad Abdi), who takes him hostage. Phillips and Muse are set on an unstoppable collision course when Muse and his crew target Phillips' unarmed ship; in the ensuing standoff, 145 miles off the Somali coast, both men will find themselves at the mercy of forces beyond their control.
2 hr 13 min
PG-13 | sustained intense sequences of menace, some violence with bloody images, and for substance use
Cast: Tom Hanks, Barkhad Abdi, Catherine Keener, Michael Chernus, Corey Johnson
Director: Paul Greengrass
Genres: Action/Adventure, Suspense/Thriller
See or not: See
---
Carrie — R
This is apparently a remake of an older film of the same name from 1976. In any event the film holds no interest for me. But apparently Chad (my MovieByte Podcast Co-Host) saw it and liked it better than the original and in general, so there's that.
A reimagining of the classic horror tale about Carrie White (Chloë Grace Moretz), a shy girl outcast by her peers and sheltered by her deeply religious mother (Julianne Moore), who unleashes telekinetic terror on her small town after being pushed too far at her senior prom.
1 hr 39 min
R | bloody violence, disturbing images, language and some sexual content
Cast: Chloë Grace Moretz, Julianne Moore, Gabriella Wilde, Portia Doubleday, Ansel Elgort
Director: Kimberly Peirce
Genres: Horror
See or Not: Not as far as I'm concerned, but I'm probably the wrong person to ask.
---
Cloudy with a Chance of Meatballs 2 — PG
I did not see the first one because, well, quite frankly it looks terrible. While I think there may be some elements of humor in this film I find nothing about what I know of it that compelling to go see. Many of my friends tell me otherwise though…
Cloudy with a Chance of Meatballs 2 picks up where Sony Pictures Animation's mouth-watering comedy left off. Inventor Flint Lockwood thought he saved the world when he destroyed his most infamous invention – a machine that turned water into food causing cheeseburger rain and spaghetti tornadoes. But Flint soon learns that his invention survived and is now creating food-animals – "foodimals!" Flint and his friends embark on a dangerously delicious mission to battle hungry tacodiles, shrimpanzees, hippotatomuses, cheespiders and other foodimals to save the world – again!
1 hr 35 min
PG | mild rude humor
Cast: Bill Hader, Anna Faris, James Caan, Will Forte, Kristen Schaal, Terry Crews, Andy Samberg, Neil Patrick Harris, Benjamin Bratt
Director: Cody Cameron, Kris Pearn
Genres: Animated, Comedy, Family
See or not: Meh
---
Escape Plan — R
Never in my wildest imaginings did I ever think I would say this about a Sylvester Stalone film nor an Arnold Schwarzenegger film — much less a film featuring them both! — but I'm actually sort of looking forward to this one. It may be a complete dud, but something about the trailers caught my curiosity. Let's just say it didn't actually look like a completely train wreck. It actually looks like a good story and good fun. I think one of my problems is that these two are either cast in rolls completely inappropriate for reasons unknown, or their cast in the super macho big manly man roles that I usually just don't like. While I think there's a little bit of the super macho manly man thing going on, it does look completely appropriate to the story. So, we'll see. I'm willing to give it a shot. Am I crazy?
Action superstars Sylvester Stallone and Arnold Schwarzenegger team up in the action-thriller ESCAPE PLAN. Ray Breslin (Stallone), the world's foremost authority on structural security, agrees to take on one last job: breaking out of an ultra-secret, high-tech facility called "The Tomb." But when he is wrongly imprisoned, he must recruit fellow inmate Emil Rottmayer (Schwarzenegger) to help devise a daring, nearly impossible plan to escape from the most protected and fortified prison ever built.
1 hr 55 min
R | Violence and Language Throughout
Cast: Sylvester Stallone, Arnold Schwarzenegger, James Caviezel, Vincent D'Onofrio, Vinnie Jones
Director: Mikael Håfström
Genres: Action/Adventure, Suspense/Thriller
See or Not: Maybe
---
Prisoners — R
As a parent, there's certainly something compelling about the truth behind the story here: how far would you go for your child? There was something that both resonated with me about this film, and also disturbed me. It is obvious that the lengths Jackman went to to get his daughter back are not to be condoned, and the film's message here was good. It was also satisfying to see such a good film that was not a purely action based film and had little to no CGI to help it along. This film was good because of it's story. Of course along the way it had some great cinematography, and it was a good thriller with a good story.
Joe and I talked about the film on The MovieByte Podcast Episode 62 so you may want to tune to to catch that.
How far would you go to protect your child? Keller Dover (Hugh Jackman) is facing every parent's worst nightmare. His six-year-old daughter, Anna, is missing, together with her young friend, Joy, and as minutes turn to hours, panic sets in. The only lead is a dilapidated RV that had earlier been parked on their street. Heading the investigation, Detective Loki (Jake Gyllenhaal) arrests its driver, Alex Jones (Paul Dano), but a lack of evidence forces the only suspect's release. Knowing his child's life is at stake, the frantic Dover decides he has no choice but to take matters into his own hands. The desperate father will do whatever it takes to find the girls, but in doing so, he may lose himself, begging the question: When do you cross the line between seeking justice and becoming a vigilante?
2 hr 33 min
R | Language Throughout, Disturbing Violent Content and Torture
Cast: Hugh Jackman, Jake Gyllenhaal, Melissa Leo, Paul Dano, Maria Bello
Director: Denis Villeneuve
Genres: Drama, Suspense/Thriller
See or not: See
---
The Fifth Estate — R
This is an unfortunately flawed film. It also isn't doing well at the box office. In fact I think it's safe to say that it's box office debut is an unmitigated disaster. On the one hand that's really too bad because this is subject I had hoped more people would take an interest in. On the other hand this is not a great film. Oh, Benedict Cumber Batch and Daniel Brühl do fantastic work and acting as far as that goes, but the film itself is a mess from a script and directing standpoint.
For more on why I didn't like this film, be sure to listen to Episode 66 of The MovieByte Podcast where Chad and I discuss our disappointment.
Following Daniel Domscheit-Berg (Brühl), an early supporter and eventual colleague of Julian Assange (Cumberbatch), "The Fifth Estate" traces the heady, early days of WikiLeaks, culminating in the release of a series of controversial and history changing information leaks. The website's overnight success brought instant fame to its principal architects and transformed the flow of information to news media and the world at large.
2 hr 8 min
R | for some violence and language
Cast: Benedict Cumberbatch, Daniel Brühl, Laura Linney, Anthony Mackie, David Thewlis
Director: Bill Condon
Genres: Drama
See or not: Not
---
Rush — R
I saw this film and liked it a lot, but it had some problems. Namely there was one big problem from my standpoint, and that was the nudity in two places. Disappointing for what was otherwise a pretty great film. I am getting tired of this issue getting in the way of good films.
Chad and I talked about this film on The MovieByte Podcast Episode 63. Check it out.
The epic action-drama stars Chris Hemsworth as the charismatic Englishman James Hunt and Daniel Brühl (Inglourious Basterds) as the disciplined Austrian perfectionist Niki Lauda, whose clashes on the Grand Prix racetrack epitomized the contrast between these two extraordinary characters, a distinction reflected in their private lives. Set against the sexy and glamorous golden age of Formula 1 racing, Rush portrays the exhilarating true story of two of the greatest rivals the world has ever witnessed—handsome English playboy Hunt and his methodical, brilliant opponent, Lauda. Taking us into their personal lives on and off the track, Rush follows the two drivers as they push themselves to the breaking point of physical and psychological endurance, where there is no shortcut to victory and no margin for error. If you make one mistake, you die.
2 hr 3 min
R | sexual content, nudity, language, some disturbing images and brief drug use
Cast: Chris Hemsworth, Daniel Brühl, Olivia Wilde, Alexandra Maria Lara, Pierfrancesco Favino
Director: Ron Howard
Genres: Action/Adventure, Drama
See or not: Cannot recommend due to nudity