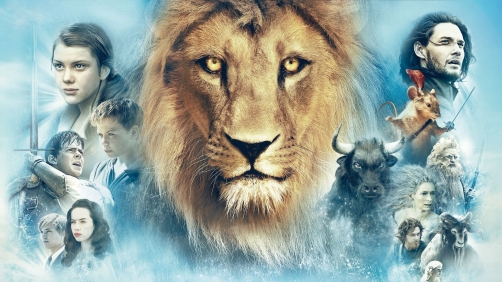 Germain Lussier - /Film
A few years back, it seemed like audiences might get a new Chronicles of Narnia movie ever few years. 2005 brought The Lion, The Witch and the Wardrobe, which grossed almost $300 million domestic, but when Prince Caspian was released in 2008, that box-office take was cut nearly in half. It got to a point where, if you polled 100 people on the street, I doubt 10 of them would even know The Voyage of the Dawn Treader was released in 2010. It only grossed $100 million domestic.

Yet all three films have been much bigger successes overseas. So, after a few years of uncertainty, it seems audiences will be heading back to Narnia once again. The C.S. Lewisand Mark Gordon Companies have announced they are set to develop and produce The Chronicles of Narnia: The Silver Chair, based on the fourth book in Lewis' series.
Oh, come on. Isn't it just best if we let dead dogs lie? I mean I've gotta tell you, I liked the first film well enough, but the second film was not great. And I didn't even bother seeing the third one. And it just feels to me like they want to ressurect something from the ashes of this smoking ruin of what was once a promising franchise because, hey, fantasy films are all the rage right now.