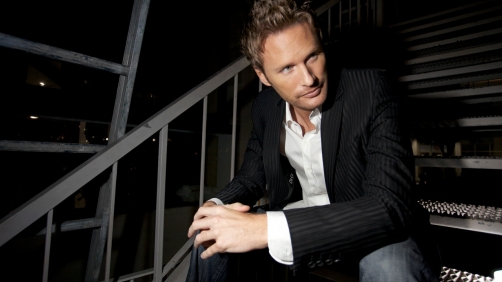 Film Music Reporter
Brian Tyler has officially signed on to score Marvel Studios' Avengers: Age of Ultron.
...
Alan Silvestri scored the first installment in the series. Tyler had been rumored to score the sequel for several months after he was hired for both Marvel features in 2013, Iron Man 3 and Thor: The Dark World. The composer also composed the music for the TV special Marvel Studios: Assembling a Universe, which premiered on ABC last night. Avengers: Age of Ultron is currently in production and will be released on May 1, 2015 by Walt Disney Pictures.
Brian Tyler is a fine composer, but it makes me more than a little sad that Alan Silvestri is not coming back for Avengers 2. His work on The Avengers was fantastic and I really like it when we can keep composer continuity across films. I mean think about Star Wars. As much as I'm not a fan in general of John Williams nearly as much as other composers, his work on Star Wars was both unique and quite well done. Say what you will about the prequel Star Wars films (I'm certainly no fan), but the music is par excellence.