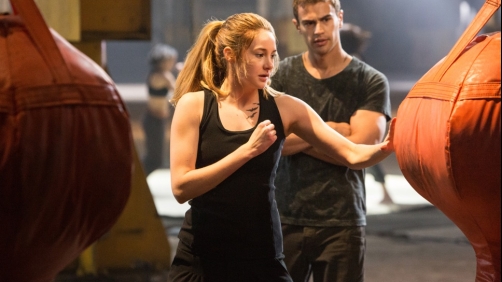 Chad Hopkins - ChadLikesMovies
Hey guys. As you should know, the film adaptation of the first book in Veronica Roth's Divergent trilogy, titled Divergent (duh), is set to be released next week. The trailer alone didn't get me interested at all even though I felt like I should be excited for what looked to be "the next Hunger Games." In an attempt to remedy that, I read the whole trilogy this past week and loved it! For some non-spoilery thoughts on the trilogy as a whole, head on over to my site to read the full review. Here's the general gist of it:
Veronica Roth's Divergent trilogy continues to prove that the world of Young Adult fiction has quite a bit to offer – and that it isn't strictly for young adults to read. These are young characters, yes, but they go through very adult situations, and the way they react to these situations and how they grow from them can teach us a lot about ourselves no matter our age. I haven't read something entertaining and engaging in this way in quite a while; I'm looking forward both to reading it again in the future and to seeing the movie soon.
Check out the trailer for the film. Are you excited?