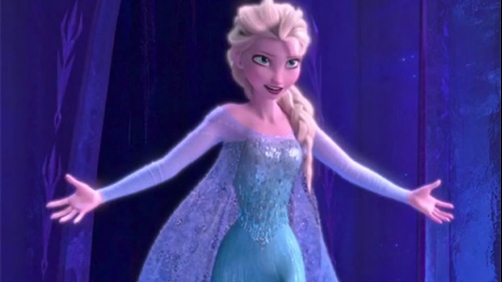 I really enjoyed Frozen. I'm talking "I-saw-it-three-times-in-theaters" enjoyed it. I'm talking "I-can-sing-most-of-the-songs-word-for-word" enjoyed it. I'M TALKI-
I think I've made my point.
Anyway, all of that goes to say that I'm not the only one who really enjoyed this film. For starters, our old friend Joe Darnell and I talked about it on Episode #72 of The MovieByte Podcast. It also won two awards at Sunday's 86th Academy Awards - Best Animated Feature Film and Best Original Song for "Let It Go," sung by Idina Menzel (or, as John Travolta would have us believe, "Adele Dazim") and written by duo Robert Lopez and Kristen Anderson-Lopez, making Robert Lopez the twelfth person to EGOT - win an Emmy, a Grammy, an Oscar, and a Tony. Lots of praise for Frozen out there.
Really, are any of you surprised? Frozen is now the 18th highest-grossing film of all-time and is one of only two films released in 2013 to have passed the $1 billion mark, with the other being Iron Man 3...another Disney film!
If you didn't catch it in theaters, Frozen is already available for digital download from the usual retailers - iTunes, Amazon, etc. - but, if you're like me and want the Blu-Ray/DVD disc to add to your collection, you'll have to wait another couple of weeks for its release on March 18.