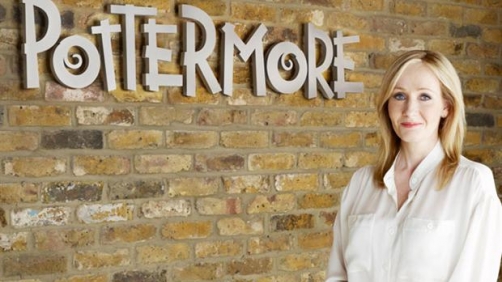 Amber Ray — Entertainment Weekly
The Harry Potter spinoff Fantastic Beasts and Where to Find Them will be released by Warner Bros. as a trilogy of "megamovies," The New York Times reports in its profile on the studio's CEO, Kevin Tsujihara. Based on the Hogwarts textbook written by Potter author J.K. Rowling, the new franchise is an extension of her extraordinarily realized wizarding world. The films will follow magizoologist Newt Scamander and start in New York approximately seven decades before Harry Potter's own adventures.
What can Newt Scamander be getting up to that is going to take up three films? I call foul! They need to make a few more actual Harry Potter films if Scamander can take up three all by himself!
In all seriousness though, Rowling has proven herself a capable story teller as far as I'm concerned and has presented no evidence to the contrary as of yet. A lot of people in the various comments sections I have (foolishly) taken the time to read are suggesting (accusing, lambasting) that Rowling is just miling the money cow for all it's worth. What other possible reason could there be for making this story into three films after all? Until proven otherwise I am going to take a much less cynical approach to this for now.
I'm still excited to be getting anything else in the Potterverse, even if I wish it was more from Harry, Ron, and Hermione.