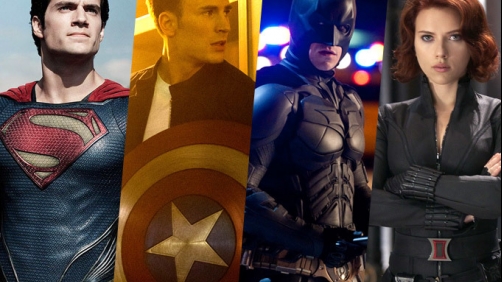 Germain Lussier – /Film
On May 6, 2016, Marvel and DC are going head to head at the box office. In one corner is DC's highly anticipated Man of Steel sequel Batman vs. Superman. In the other corner, an untitled Marvel Phase Three film. Marvel planted their flag on the day in June 2013. Six months later, DC all but challenged them by bumping Zack Snyder's film to the same date. Many believed Marvel, which have yet to reveal what film will be released that day, would move off the date, scared at competing against two of the biggest superheroes in the world. But, according to Marvel Studios president Kevin Feige, Marvel has no plans to move, which would result in for an epic box office showdown.
Who's going to blink first?
It seems to be in no one's best interest to do this because neither film is going to do as well as it would if there was more distance between the two. Someone will budge.
Also, maybe it's my personal feelings on the matter clouding my judgement, but I can't help but feel that D.C. would be the bigger loser here. If I were over at D.C. I wouldn't want to pick a direct fight like that.