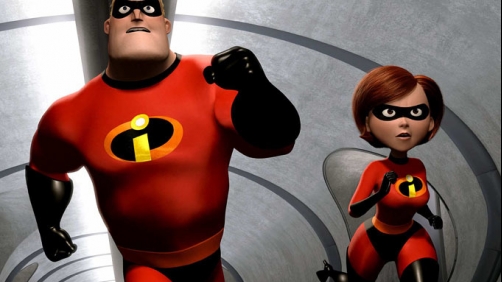 Kevin Jagernauth — The Playlist
At the 3D Creative Summit in London, Pixar's director of 3D production Josh Hollander revealed that the company is planning three-dimensional re-releases of basically all their popular movies. "Right now we're working on 'The Incredibles,' which is a lot of fun in 3D. I'm not sure what the release strategy for it will be," he said, adding: "We have a version of 'Ratatouille,' which works really well in 3D and we're trying to figure out exactly what the release strategy for that will be."
Oh good, because you know I was thinking just the other day, "wouldn't it be great if some of my old favorite Pixar movies got re-released in 3D?
Oh, no, that's not what I was thinking. What I was thinking was actually more along the lines of, "hey, as long as we're making sequels, Pixar, WHERE'S MY INCREDIBLES SEQUEL?!?
I hate to say it, I really, really do, but I think Pixar has lost its way.